Meil on rõõm teiega jagada TEN-T programmi Põhjamere-Läänemere koridori koordinaatori Catherine Trautmanni avaldust Rail Baltica projekti rakendamise kohta.
Avaldus on saadaval ainult inglise keeles.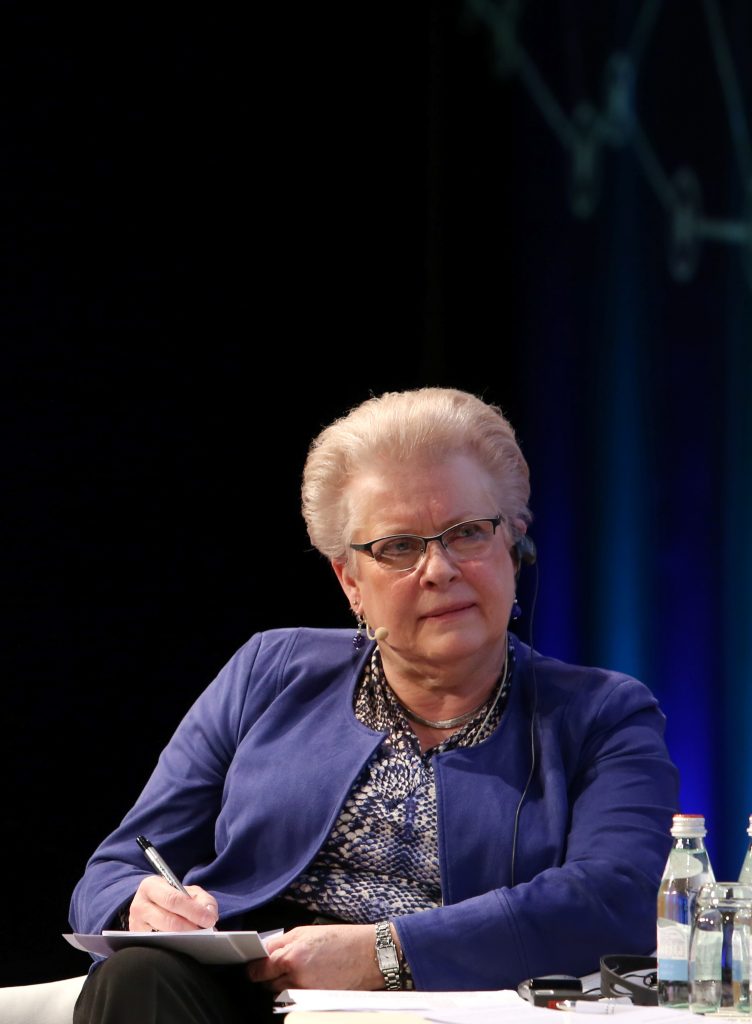 Brussels, 22 January.

Statement by Catherine Trautmann, North-Sea Baltic TEN-T Corridor Coordinator

As European Coordinator for the TEN-T North Sea-Baltic Corridor, I am impressed with the speed that the global Rail Baltica project implementation has gained in 2017 under the leadership of RB RAIL. The project has definitely entered the design phase and delivered on important studies, such as the updated CBA. The EU's financial contribution to this truly European project has now reached approximately 680 M EUR for the new construction in the Baltic States, and approximately 800 M EUR for the upgrade of several sections in Poland, via the Connecting Europe Facility. It is money well spent – Rail Baltica will bring significant socio-economic benefits to the whole region, projected to exceed 16,2 bn EUR, as it will diversify and secure the whole Baltic transport infrastructure bringing new economic dynamism, equalising the East-West and North-South routes, placing them at the heart of the EU transport market. The joint commitment of the Baltic States to implement the project by 2025-2026 has been fortified by the ratification of an Intergovernmental Agreement in September 2017, and I see real commitment by all partners to move forward to reach the common goal – 2018 will be another busy year in this respect, and I look forward to taking stock of what has been achieved and what lies ahead at this year's edition of the Rail Baltica Global Forum in Tallinn in April!
Further information:

The work plan of the North Sea-Baltic Core network Corridor can be downloaded here:

http://ec.europa.eu/transport/themes/infrastructure/news/2015-05-28-coordinator-work-plans_en.htm