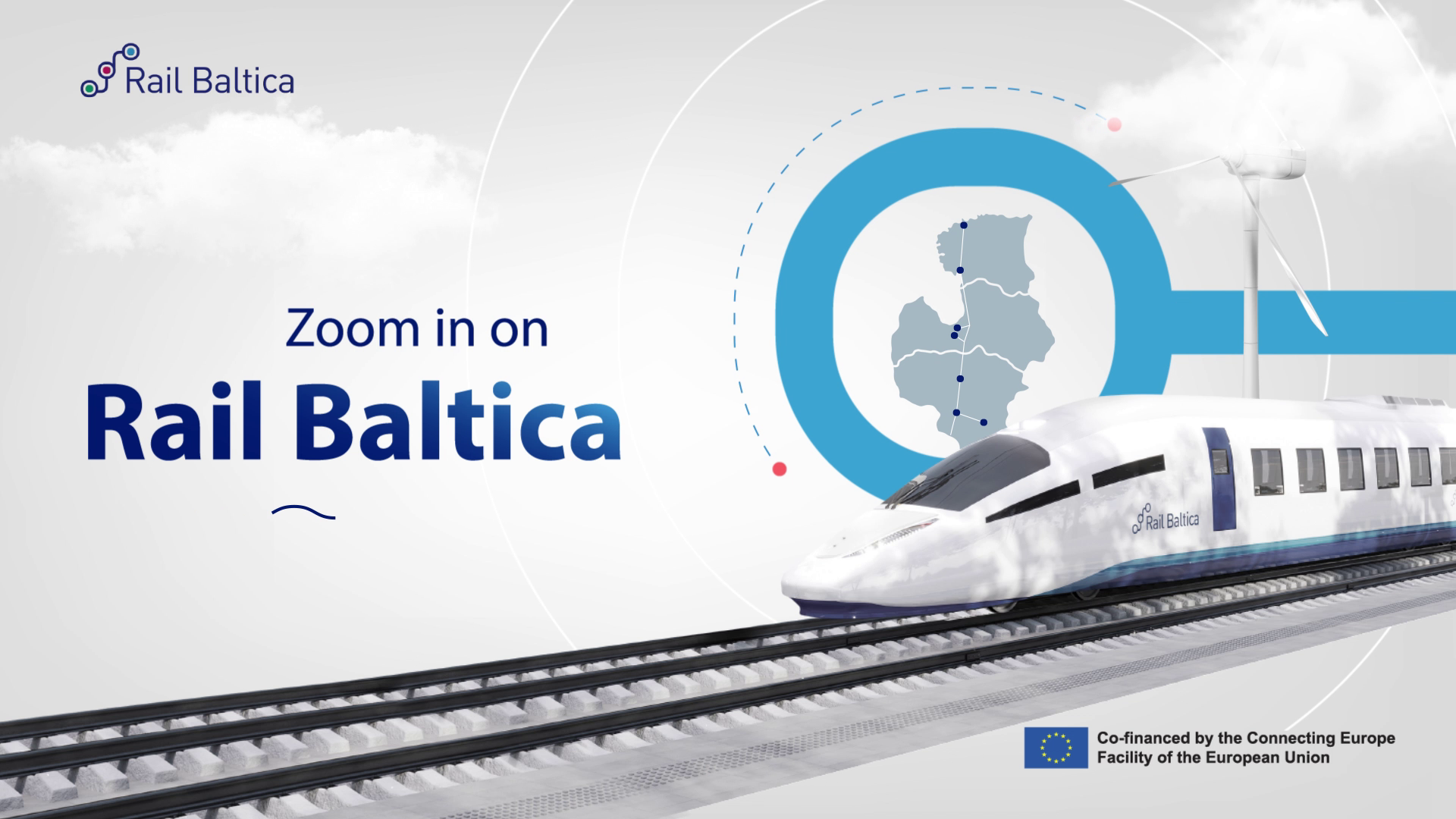 To provide a closer look into different aspects related to implementation of Rail Baltica megaproject, new video series are launched. "Zoom in on Rail Baltica" will provide an opportunity to revisit various aspects of Rail Baltica, including design process, virtual design, technology and innovation, development of railway subsystems – electrification, control command and signalling, management of railway operation, economic corridor, and wider benefits of building the railway infrastructure among others.
The very first "Zoom in on Rail Baltica" episode explains the process behind planning and implementing electrification system for a brand new 870km long railway line across three Baltic States.
"Rail Baltica is multi-layered and complex infrastructure project, and it is therefore common that many aspects of the global project might be difficult to comprehend without a college degree in engineer sciences or relevant education. Nevertheless, it is important to educate, provide examples and explain a simple way to the society and future users of the infrastructure, how the project is being implemented and reveal interesting insights about the work "behind the scenes" to bring this project closer to people," said Jean-Marc Bedmar, Head of Systems and Operation Department at RB Rail AS.
About the Rail Baltica electrification:
Rail Baltica electrification is the largest railway electrification project in Europe implemented as a single project across the several states. It will allow full compliance with safety and interoperability requirements, benefit from economies of scale, as well as maximize the benefits for the environment.
The scope of Rail Baltica energy subsystem covers the following key components: high voltage connection points, connection of traction power substations to the public high voltage electrical grids, traction power substations, overhead contact system, energy control and command system, and other components directly linked to energy subsystem.
The size of the project is impressive – overall 870 km length of the double-track leads to the need for more than 2 000 km of catenary system, around 4 350 tonnes of copper materials, and 50 000 masts to be installed.
The remaining series will be released during autumn, in 2022.