The new episode of the video series "Zoom in On Rail Baltica" brings Rail Baltica followers a closer look at the benefits of the global project, providing an insight into advantages beyond efficient transportation.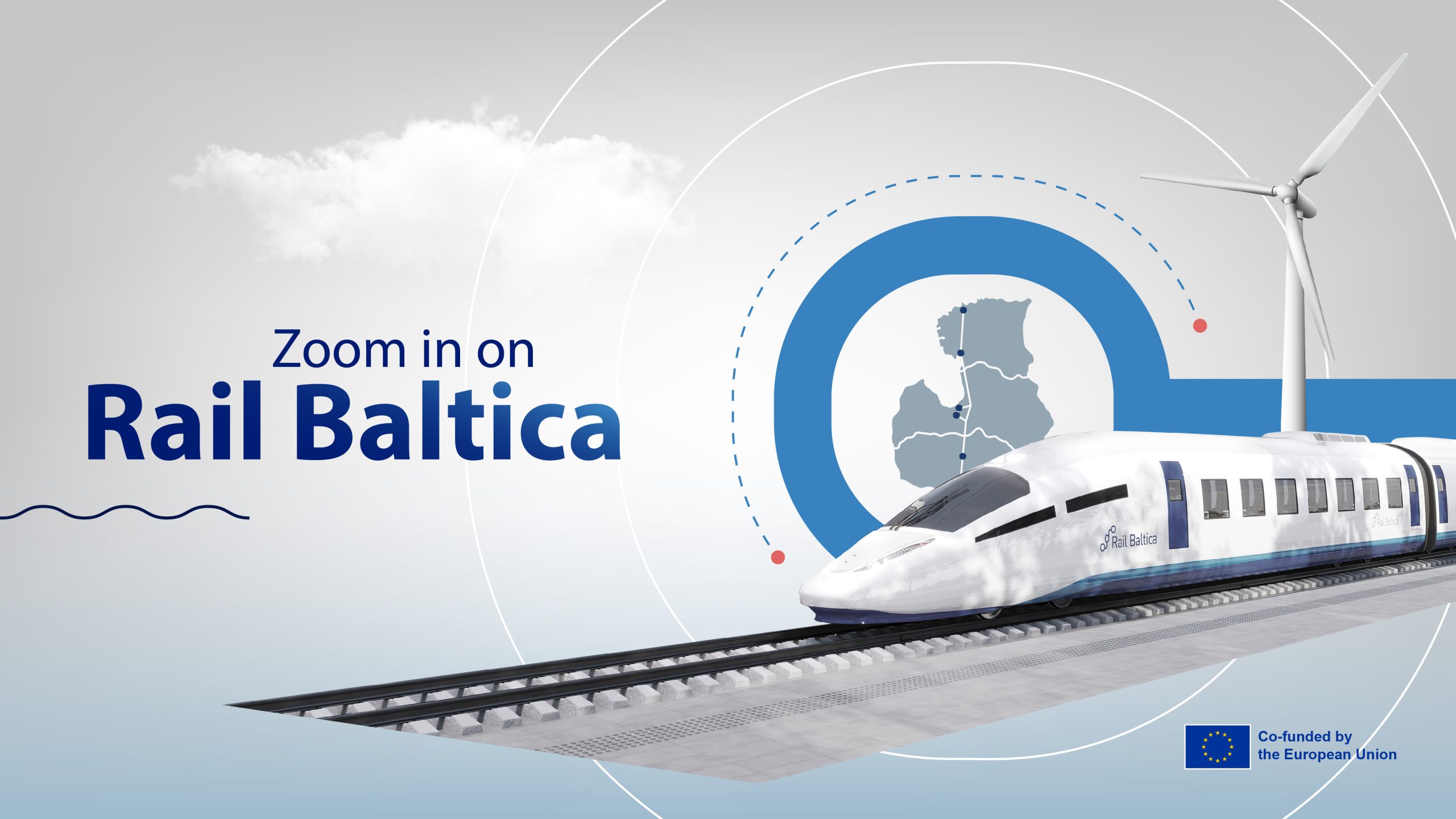 A new railway proves beneficial for business, the planet, and security. Rail Baltica railway line is the largest infrastructure project in the Baltics of our generation, and connectivity with Western Europe is an essential economic and security aspect.
The Rail Baltica is set to generate new job opportunities and investment both during and after the construction phase. Moreover, it will also open a whole new economic corridor and contribute to sustainable economic development and growth. Within the Baltic States, an eco-conscious way of travel will emerge, offering comfort, convenience, and speed. Notably, the railway will also enhance military mobility and enable swift access to crucial military nodes and facilities that is essential to the security of the region.
Rail Baltica railway will additionally provide connection to digital networks and 5G systems which will be advantageous for both businesses and individuals. Furthermore, accessibility to numerous other opportunities such as education and jobs as well as healthcare, culture, entertainment, and tourism within easy reach for all will be established. The newly established cross-border connections will lead to improved availability of materials and components. Consequently, this will empower the Baltic region to diversify production, resulting in an expansion of our manufacturing capabilities.
The socio-economic benefits of Rail Baltica were last assessed in 2017 when the previous Cost-Benefit Analysis was conducted. The periodic update of Cost-Benefit Analysis is crucial for reevaluating the project's socioeconomic benefits, securing funding, and optimizing project delivery. The new assessment is scheduled to be completed in 2024.
The series "Zoom in on Rail Baltica" provides an overview of various aspects of Rail Baltica. Watch the previous episodes related to the planning and implementation of the Rail Baltica electrification system, the application of digital tools for efficient project planning and implementation, and design process.