On Wednesday, 14 February, the Ministry of Public Administration of the Republic of Estonia approved the spatial plan for the Rail Baltica railway in Estonia, leading to setting of the final route and preliminary design of the railway in this northern Baltic state. The spatial planning for the entire line was approved in Latvia by the decision of the Latvian Government in August, 2016, and followed by approval of the Lithuanian Government in January, 2017 for their respective section from Kaunas to the Lithuanian – Latvian border in Lithuania*. In the light of Estonia's decision, the spatial territorial planning and preliminary technical design of the Rail Baltica railway in the Baltic states has been finalised.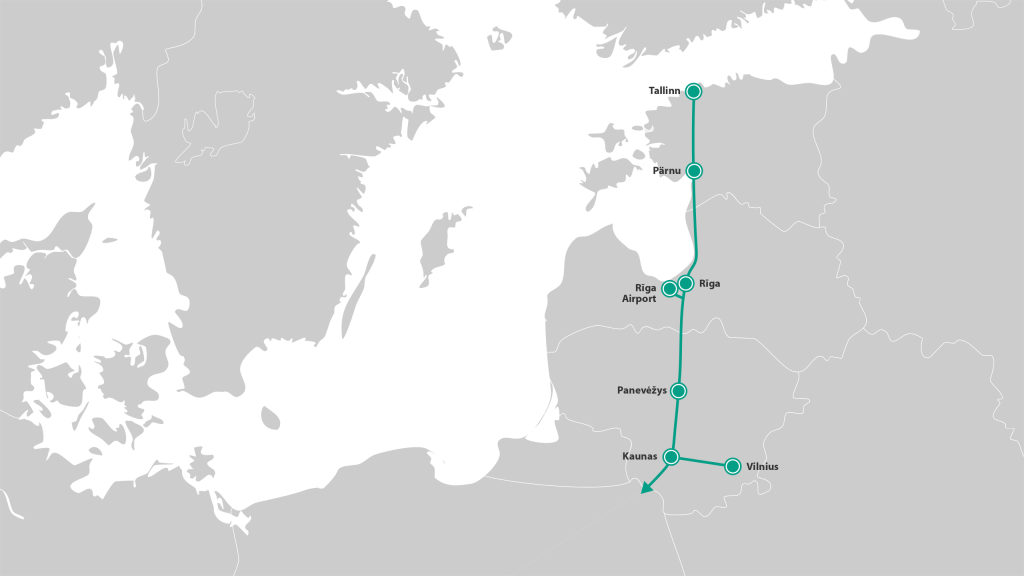 The best suitable option for the final route in Estonia was publicly debated in all counties crossed by the new railway – Harjumaa, Raplamaa and Pärnumaa. During the planning process of the Rail Baltica railway section in Estonia, opinions of NGOs and local inhabitants of counties were taken into account where possible, holding 86 public discussions. In total, discussions regarding the route gathered 4214 participants and interested parties.
"The spatial planning and preliminary technical design are the fundamental activities of the planning stage of the implementation of the Rail Baltica Global project. Now we have fully completed the planning stage of Rail Baltica. The next step is to focus on the consolidated preliminary technical design and detailed technical design of the Rail Baltica infrastructure in all three countries" expressed Baiba Rubesa, CEO and Chairperson of RB RAIL AS.
* The route for the section Kaunas – Lithuania/Poland State border is subject to the results of the upgrade feasibility study.