On the occasion of the centenary of the Baltic States, Baltic and international public is invited to participate in an entertaining educational campaign "A Trip to Rail Baltica future" to share their vision on Rail Baltica travel and to learn of one's readiness to grasp opportunities offered by Rail Baltica and modern technologies.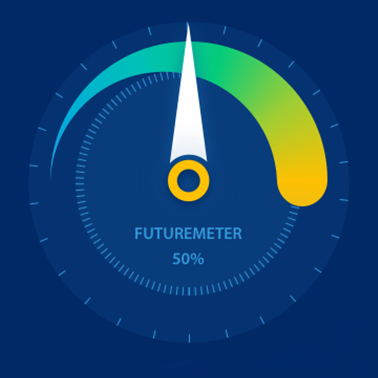 Rail Baltica is the first such large-scale transport project in the Baltics in the last hundred years. This year, celebrating 100 years in Estonia, Latvia and Lithuania, the Rail Baltica project has a particularly symbolic meaning – it will contribute to the development and prosperity of the Baltic States for at least 100 years to come!
"Rail Baltica is a project that will have a direct and indirect impact on all Baltic residents as well as foreign visitors. This will create preconditions that will change the everyday life of the Baltic people – work, study and holidaying habits. Although the project may seem distant in the future, it's time to find out how the people of the Baltic States and other countries see their trip with Rail Baltica after ten years, and which travelers are conservative or futuristic, open or skeptical of the constantly evolving technologies. It will also be determined whether citizens' interest in traveling to the Baltic countries will increase with the implementation of the Rail Baltica project. The data obtained during the campaign will be useful to the project implementers by evaluating the interest and opinion of the Baltic and other countries about the trip with Rail Baltica, "calls Baiba Rubesa, Chairperson and CEO of RB RAIL AS.
"Rail Baltica is a true European project, connecting the capitals of Estonia, Latvia, Lithuania and Poland. It brings people and regions closer to the biggest and most dynamic global market: the EU's single market. Once completed, millions of people will benefit from cleaner and better mobility options. Less cars and trucks on the road also mean less pollution and better air quality. The campaign "A Trip to Rail Baltica future" is an easy way to take part in the project and make it come true. I invite all of you to participate, I personally will!" said Violeta Bulc, European Commissioner for Mobility and Transport.
Everyone can start a trip to Rail Baltica future by visiting www.futuremeter.eu and filling out an entertaining questionnaire on current travel experience and possible future choices. At the end of the quiz, a futuremeter will determine participants' individual readiness for the opportunities offered by Rail Baltica and global innovation. The first data collected and gathered about the Estonian, Latvian, Lithuanian and foreign traveler in the Baltics and what it could be during Rail Baltica operation in 2030 will be presented at the annual main Rail Baltica event – the Rail Baltica Global Forum on April 10, in Tallinn.
The futuremeter will be running till the end of 2018 when three Baltic States – Estonia, Latvia and Lithuania – will conclude their centenary celebration.