Rail Baltica is currently one of the biggest investments in improving the mobility and travel opportunities as well as developing business, trade, tourism and the exchange of goods in the region. It is the largest railroad infrastructure project to be constructed in the Baltic countries in the last hundred years.
Rail Baltica — a Project with Benefits Outweighing Cost
The total estimated construction cost of the project is approximately 5.8 billion euros according to the Cost-Benefit Analysis prepared by EY.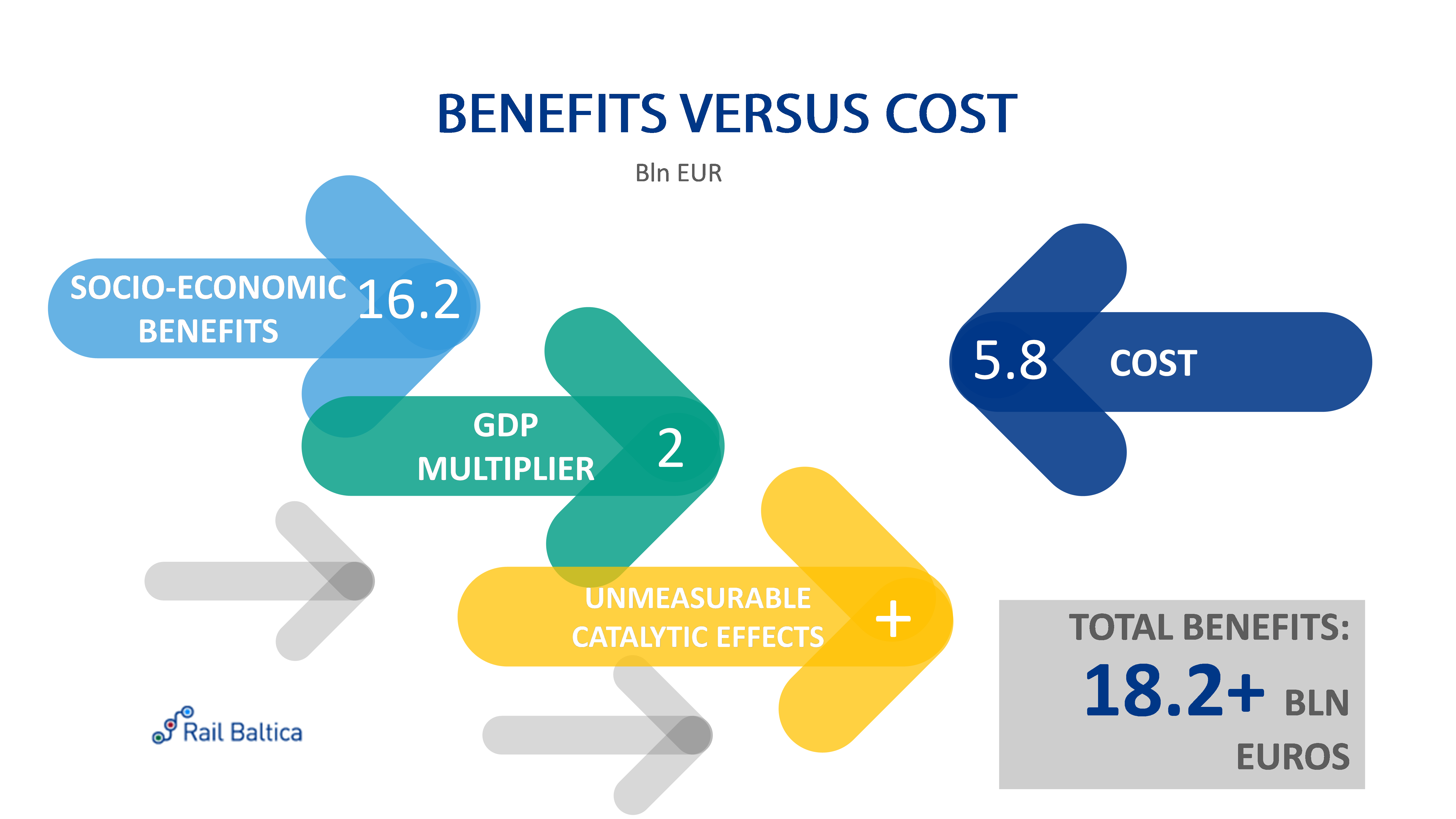 Currently Available Project Funding
So far, the three Baltic states and RB Rail AS have received two grants designed under the CEF for the construction of the Rail Baltica railway, having signed Grant Agreements to a total value of 765 million euros.
Financial contributions from CEF and national countries (in millions of euros), April 2017
| | |
| --- | --- |
| In Total | 765 |
| Estonia | 229 |
| Latvia | 295 |
| Lithuania | 242 |
RB Rail has submitted a new application for EU funding for Rail Baltica at the beginning of 2017.
National and EU Contribution
The implementation of the Rail Baltica project is financed by the national states — Estonia, Latvia and Lithuania — and co-funding from the European Union up to 85% of the total eligible costs, in particular in the framework of the Connecting Europe Facility (CEF) funding instrument.
Question of the section – what is CEF?
CEF is a key EU funding instrument to promote growth, jobs and competitiveness through targeted infrastructure investment at European level. It supports the development of high performing, sustainable and efficiently interconnected trans-European networks in the fields of transport, energy and digital services.