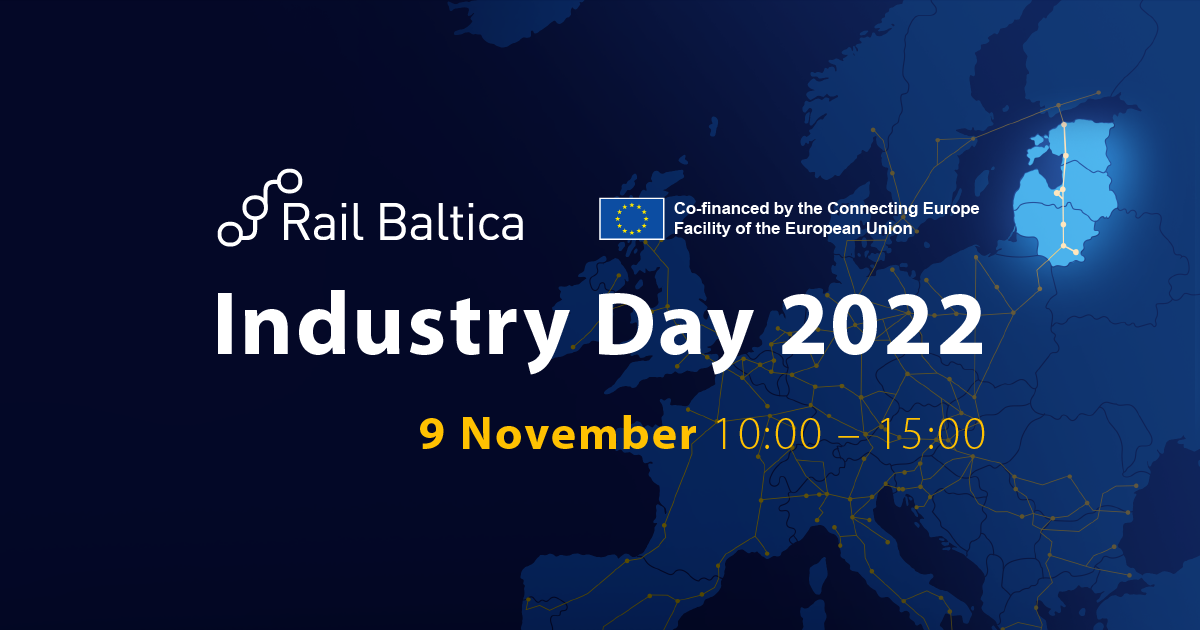 As the year enters its last quarter, Baltica Joint venture RB Rail AS and the wider Rail Baltica team, is preparing for an annual Rail Baltica Industry Day which will take place online on 9 November 2022.
During the event, together with the Rail Baltica national implementing bodies – Rail Baltic Estonia OÜ, SIA Eiropas Dzelzceļa līnijas and LTG Infra AB –, we will provide a broader overview of the global project progress in 2022, incl. ongoing and planned procurements, preparations for further construction stages, railway sub-system development, actions taken towards health & safety, and other topics relevant for those wishing to join the Rail Baltica suppliers' team.  
Together with partners at national and EU level we will also take stock and discuss further perspectives of strengthening the project delivery in context of the geopolitical situation.  In addition, questions, and answers sessions will be organized, providing direct engagement opportunities with the project team.  
Rail Baltica Industry Day 2022 is a digital event, primarily organized for the existing and potential project's partners while publicly available also to any other interested party. The working language is English (with simultaneous translation provided to all three Baltic languages). 
Full agenda of the event will be published shortly. Confirm your participation by registering at the event's official webpage  forum.railbaltica.org/2022  
In case of any questions, please contact us at:  [email protected]