Rail Baltica team is pleased to announce Rail Baltica Industry Day 2023, which will take place on September 26th at the multifunctional event center, Kultuurikatel, in Tallinn, Estonia, and will be the global project's first-ever in-person Industry Day.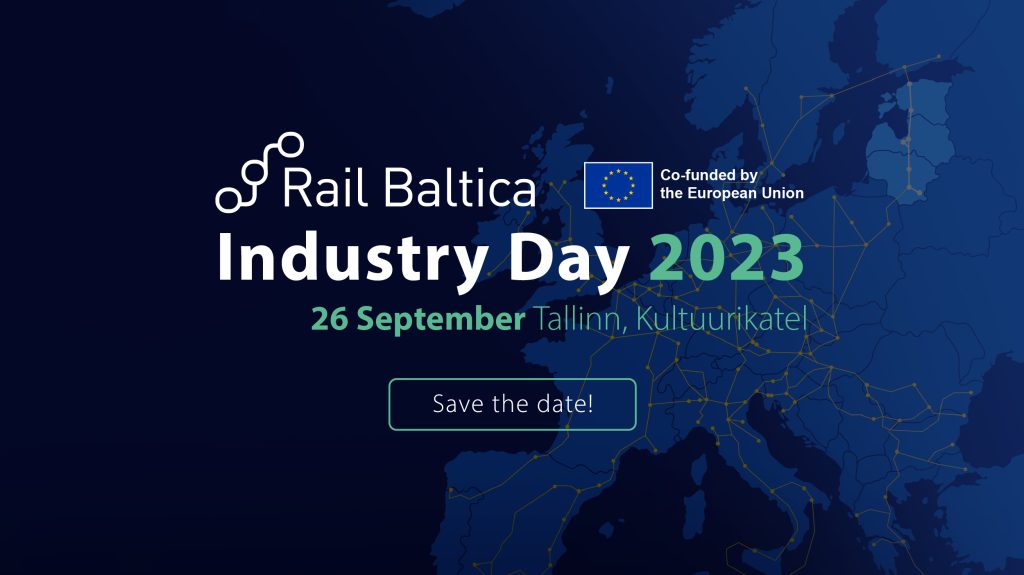 The event, a full day conference featuring keynote presentations, panel discussions, and interactive sessions, will serve as a platform for existing and potential suppliers, as well as all stakeholders interested in the Rail Baltica project, to engage in a comprehensive dialogue about the project development, closest plans and focus areas of the project in the upcoming years.
"As we prepare for this year's Industry Day, we find ourselves at an important time in the Rail Baltica project. The focus is firmly set on commencing mainline construction across all Baltic States, and on further implementation of key services to ensure seamless interoperability and cross-border connectivity," says Marko Kivila, acting CEO at RB Rail AS, the central coordinator of the project.
Among the key subjects to be addressed are the project's progress in 2023, preparations for further large-scale construction stages and logistics, progress in railway sub-system development, as well as other strategic subjects like urban and regional mobility and TEN-T corridor development.
"Operating amidst a challenging geopolitical landscape has presented us with added complexities. However, this environment has also fostered a deeper appreciation among stakeholders for the geopolitical significance of the project and the importance of connectivity with Western Europe for our region's economic and security interests. I am looking forward to this in-person gathering to discuss the crucial issues with the project's strategic partners and industry representatives, reaffirming unwavering dedication of all involved parties in realizing the vision of Rail Baltica," adds Mr Kivila.
Participants of the event will include Rail Baltica delivery organizations' management and key experts, as well as representatives of Rail Baltica cooperation projects, railway industry leaders, current and potential Rail Baltica suppliers, representatives of municipalities and business associations, Baltic and international media, and members of the wider business community, including industry associations, commercial, and economic diplomatic entities.
The working language of the event will be English (with simultaneous translation provided to Estonian, Latvian, and Lithuanian languages).
Further information and an official invitation to register for Rail Baltica Industry Day 2023 will be made available on the official Rail Baltica global project's website: www.railbaltica.org.