The joint venture of the three Baltic States, RB RAIL AS has announced an open competition "Rail Baltica energy subsystem procurement and deployment strategy", Id. No. RBR 2018/8. With optimum interoperability and cost efficiency in mind, the three Baltic States have mandated the joint venture to deliver the critical railway infrastructure element – energy subsystem – in a consolidated fashion for the entire project across the Baltic States. In case of this announced tender, the important preparatory study will put forward a single solution for energy subsystem of the Rail Baltica railway line throughout the entire route in three countries. Interested suppliers shall submit their proposals electronically by the tools offered through E-Tenders system till 4 July 2018.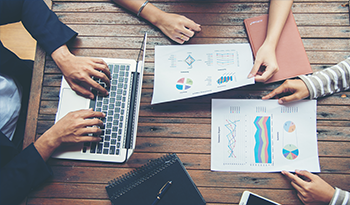 The subject-matter of the open competition is a study on preparation of comprehensive procurement and deployment strategy and development of single solution deployment concept for Energy subsystem within the Rail Baltica Global Project by conducting technical pre-study, a thorough market and supplier assessment, with a particular emphasis on ensuring optimum interoperability and maximizing economies of scale through procurement consolidation.
Through the Contracting Scheme agreement reached by Rail Baltica Global Project direct stakeholders, it was decided to purchase the Energy subsystem for Rail Baltica Global Project through the consolidated procurement model via the joint venture RB Rail AS on behalf of and for the needs of the entire Global Project.
"This shall maximise the economic efficiency with cost savings driven by the potential economies of scale, ensure full and optimum interoperability, quality control and efficient supervision and put in place the best practise procurement model. It will also allow reaching the highest standard regarding the environmental impact of the Energy subsystem," comments Mart Nielsen, Chief Technical Officer, RB Rail AS. He added that "the electrification of the Rail Baltica railway will also contribute to the reduction of CO2 emissions in the passenger and freight transportation sector, as well as create savings in terms of energy and the exploitation of the rolling stock."