The interim CEO of RB Rail AS, Agnis Driksna, and the representative of the OBERMEYER Planen + Beraten GmbH (Germany) and PROINTEC S.A. consortium, Jose Manuel Lendoiro, today signed a contract for engineering design and oversight of the construction of a new line from Pärnu to the Estonian-Latvian border. The signing of the contract means that the entire Rail Baltica mainline in Estonia is covered by design development works.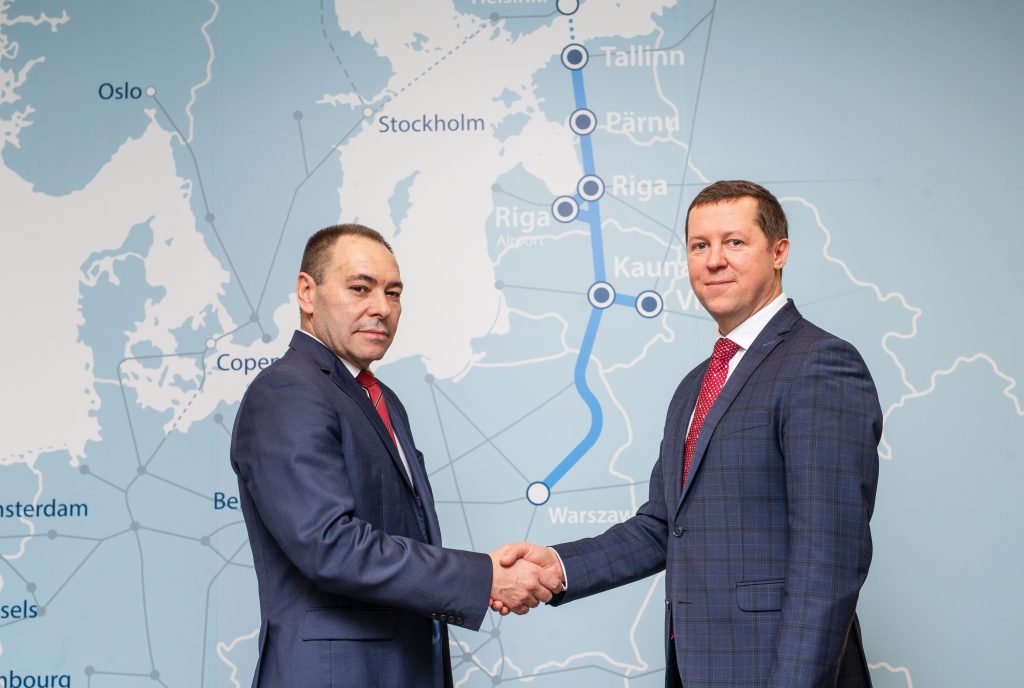 The high-speed railway section from Pärnu to the Estonian-Latvian border is 93.5 km long, and includes, in accordance with the preliminary design, 9 railway bridges, 15 road viaducts, 7 railway viaducts and 11 ecoducts. The value of the contract signed today is 10,779,467.86 euros. Over the next 27 months, the consortium will carry out geotechnical investigations and prepare detailed technical design for construction of the railway substructure, superstructure and railway-related infrastructure.
"Today's signing is of key importance for us. All 213 kilometres of the Rail Baltica line in Estonia are in the design process. Successful completion of the design works is a critical precondition for moving ahead with the project according to our schedule. Rail Baltica team stands ready to provide all necessary support to the designer of the section to complete this assignment in time and highest quality" said Driksna.
In addition to the detailed design development of the 213-km mainline of Rail Baltica in Estonia, the construction of the first site in Saustinõmme are already under way. The design development of the Pärnu passenger terminal has also started and the development of the technical solution for the Muuga freight terminal are in progress. The architecture competition for the Ülemiste terminal has also ended and development of the technical solution for the railway infrastructure has started.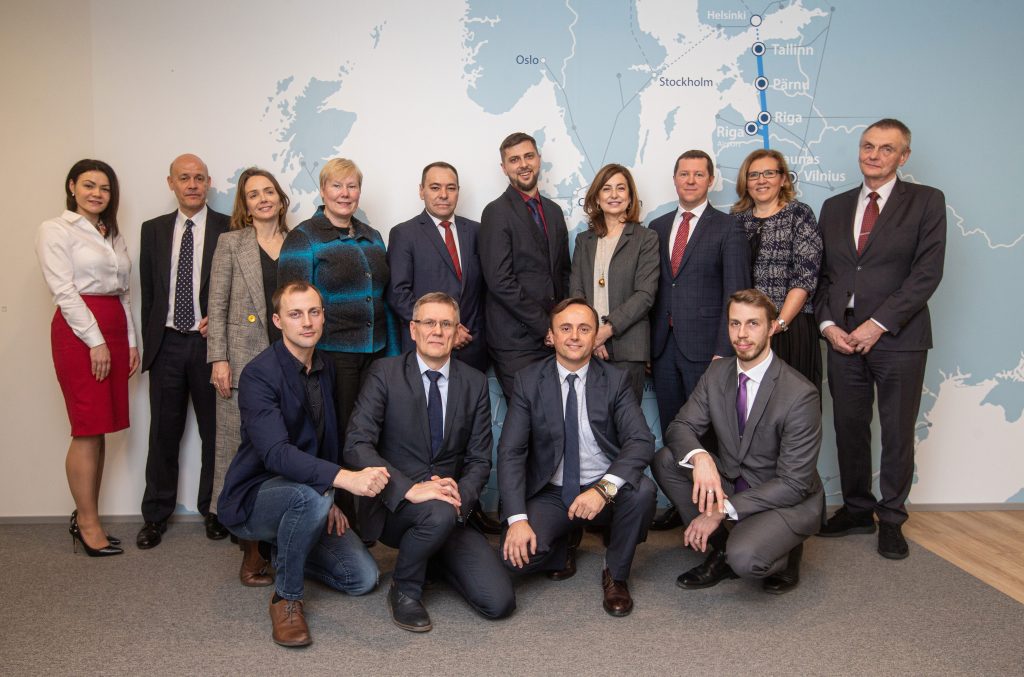 "Rail Baltica, the new railway link between the Baltic States and Europe, is currently the largest infrastructure project on the continent. It is a privilege to participate and work together with Prointec. We've already planned and implemented various important rail infrastructure projects. We look forward to contributing our skills and knowledge to this task", said Maximilian Grauvogl, Managing Director of the OBERMEYER Group.
Maria Soledad Martin-Cleto Sanchez, the Executive Director of Prointec added that the company has ample experience in constructing railways all over the world. She welcomed the chance for the company to contribute to setting up Rail Baltica in Estonia.
Obermeyer Planen + Beraten GmbH is a global engineering consultancy that offers design and engineering services for construction of buildings, transport infrastructure, energy and environmental fields. The company was founded in 1958. Today it is is one of Germany's leading independent engineering companies.
PROINTEC S.A. was founded in 1970 as one of the first civil engineering firms engaged in design of infrastructure, architectural consultation and urban planning and the environmental field. In the railway sector, PROINTEC S.A. has longstanding experience in designing conventional and high-speed railway, tram and underground metro systems.