Mark Loader, a senior expert in the international rail industry, has been appointed as Chief Program Management Officer (CPMO) and member of the management board of RB Rail AS. Mark Loader will oversee the development and implementation of project management systems, including schedule, risk, cost and change management.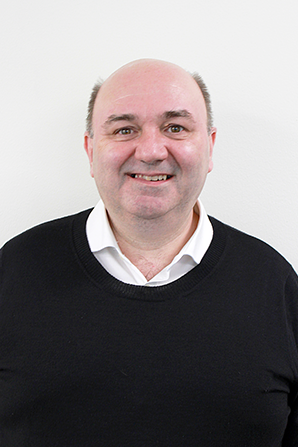 "We welcome Mark Loader on-board of Rail Baltica. He brings much needed international high-speed rail and cross-border project experience to our team," says Anrī Leimanis, Chairperson of the Supervisory Board. "Rail Baltica Global Project has firmly entered the design phase. In response to this new chapter in the cycle of the project, the Joint Venture has adjusted the structure by introducing a new management board position – Chief Program Management Officer. With an initial team of ten experts, CPMO will play an important role in the project implementation in all three Baltic States."
"I am looking forward to being a key part of the management team of Rail Baltica," says Mark Loader. "Through the use of a proven project management approach, we can ensure the successful delivery of this complex rail project."
Currently, the Management Board of RB Rail AS has four members. Along with the new position, the team consists of the interim Chief Executive Officer Agnis Driksna, Chief Financial Officer Ignas Degutis and interim Chief Technical Officer Kaido Zimmerman.
About Mark Loader
Mark Loader has over 35 years of experience in the global rail and infrastructure industry, including working on long distance rail projects in Europe, Canada, the US, Asia and Australia. His experience also extends across development and implementation of project management systems for complex rail projects, including schedule, risk, cost and change management for cross-border projects. He has developed and led high performing teams and provided leadership while delivering complex projects. Most recently he held a position as the project director at the Malaysia High Speed Rail Corporation in Kuala Lumpur developing and implementing a full set of project management processes.
Mark Loader holds a Bachelor of Science degree in Mechanical Engineering along with a diploma in Engineering Management. He is a Chartered Engineer and a fellow of the Institution of Mechanical Engineers as well as the Royal institution of Chartered Surveyors. He is also a certified Project Management Professional (PMP).