An international team of experts has started working on a study which will evaluate the most optimal way to integrate the existing railway network and the new Rail Baltica infrastructure in a single and coordinated railway network for Latvia. Taking into consideration that several railway infrastructure projects being developed at the same time as Rail Baltica, such as infrastructure adaptation for the new rolling stock and electrification, the study will propose a clear roadmap for integrated railway infrastructure development for the Riga node.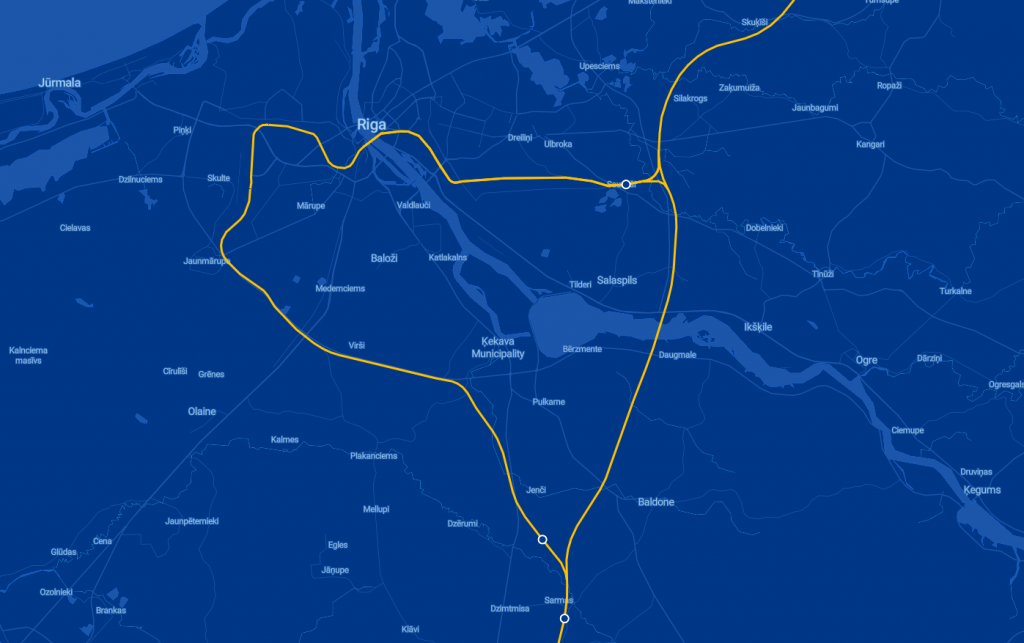 This study links with the strategic objective of the Latvian Ministry of Transport to increase the share of rail for passenger transportation and to promote the shift of passengers from private cars and busses to trains. Construction of the Rail Baltica infrastructure presents a unique opportunity to expand and modernize the existing railway traffic services to meet the increasing demand for fast, convenient and environmentally friendly transportation services in Latvia.
The study will develop an operational analysis of the Riga railway node for short (2026), medium (2036) and long term (2046) time periods. Research will be conducted by a team of railway engineers and operations experts from Rambøll Denmark A/S and Rambøll GmbH. The study is led by RB Rail AS, on behalf of the Ministry of Transport, in cooperation with partners from SJSC Latvian Railways, JSC Pasažieru vilciens, Road Transport Administration Ltd. and Eiropas Dzelzceļa līnjas Ltd.
According to the Rail Baltica Operational Plan, developed in 2019, the new Rail Baltica infrastructure will be used not only for the high-speed international trains but also for operating new regional train services inside Latvia and regional cross-border services with Estonia and Lithuania. It is planned for the regional trains on Rail Baltica line to travel with the maximum speed of up to 200 km/h. In Latvia, 10 regional stops are planned in the section from Bauska to Salacgrīva. The implementation of regional services using the Rail Baltica infrastructure will provide an opportunity to significantly reduce the travel time for people who regularly commute to and from Rīga from the northern and southern regions of Latvia.
The total contract price of the study is EUR 153 596 (excluding VAT) and the results will be delivered in four months. 85% of the cost of this research are funded by the Connecting Europe Facility of the European Union.