On August 23, 2018, Baiba Rubesa, the Chairperson and CEO of RB Rail AS, addressed the meeting of the Latvian Ports, Transit and Logistics Council, chaired by Māris Kučinskis, the Prime Minister of Latvia.
Baiba Rubesa highlighted the role of Rail Baltica Global project in the economic and social development of the Baltic region and Europe. She emphasised the benefits for passengers and freight and talked about the positive impact on employment trends. According to RB Rail estimates, 13 000 people will be required for the construction of Rail Baltica and additional 24 000 people to be employed in the related industries.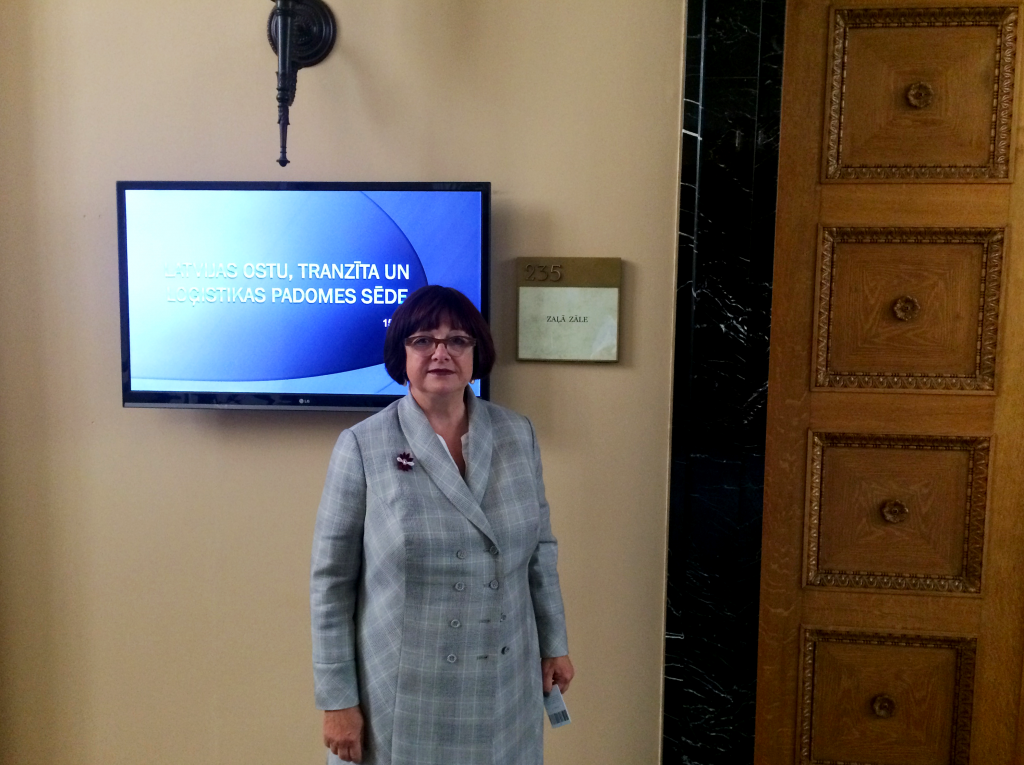 Baiba Rubesa updated the members of the Council on important completed milestones:
The ratification of the Rail Baltica Intergovernmental Agreement by the Parliaments of Lithuania, Latvia and Estonia.
Finalising the route and spatial territorial planning for Rail Baltica railway in all three Baltic states (except for the section Kaunas – Lithuania/Poland State border which is subject to the results of the upgrade feasibility study).
Securing funding to date from the Connecting Europe Facility (CEF) totalling 824 million euros with 683 million euros contribution from the CEF Fund.
Approving Rail Baltica Design Guidelines and achieving substantial progress in key Global project studies.
In conclusion, she focused on the role of cooperation and the commitment of the shareholders to provide sufficient and sustainable funding for the Project and its implementing team. "While the project has indeed progressed to the design phase, decisive institutional, legislative and financial action at the state level need to be addressed to ensure the implementation of Rail Baltica in the ambitious time frame", said Baiba Rubesa.