On March 27, 2023, a meeting of experts and management of PKP Polskie Linie Kolejowe S.A. (PLK SA), AB LTG Infra and RB Rail AS was held in Warsaw, with an aim to continue work on making relevant steps to ensure full cross-border interoperability on the Polish – Lithuanian border.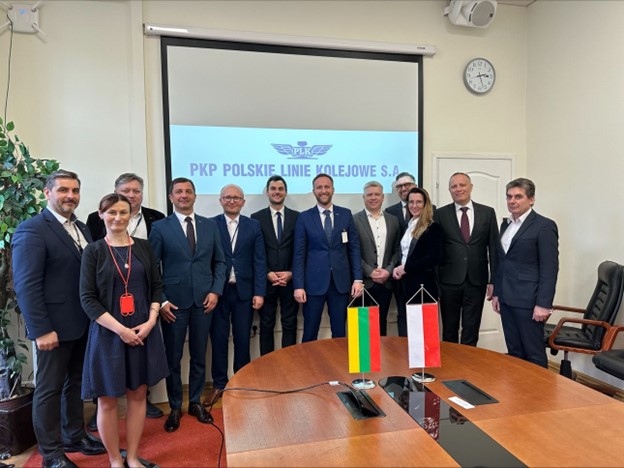 During the meeting all parties agreed that proper coordination of relevant Rail Baltica infrastructure deployment projects in Poland and the Baltic States is of the utmost importance. "With Rail Baltica project entering next phase and level of maturity, Rail Baltica project will pay additional focus to strengthening collaboration with Poland. Just recently, a tripartite letter of intent was signed between RB Rail AS, LTG Infra and the Polish railway infrastructure manager on implementation of Rail Baltica corridor in the Polish/Lithuanian border section at technical and operational levels," said Jean-Marc Bedmar, Head of Systems and Operations Department at RB Rail AS.
Cooperation of Rail Baltica project partners includes efforts to achieve consistency between railway infrastructure design documents, in particular regarding Control-Command and Signaling and Energy subsystems, which are the key components for seamless operation of train services.