Download:
PKP Polskie Linie Kolejowe S.A. presentation
European rail industry experts and policy makers met for the Rail Baltica Forum in Brussels on 5 March. The Forum presented an opportunity to reflect on the priorities for the European rail network in light of the EU's financial perspectives for 2021-2027 and the European Green Deal. Rail Baltica project implementers presented the current project status and maturity as well as its added value for Europe.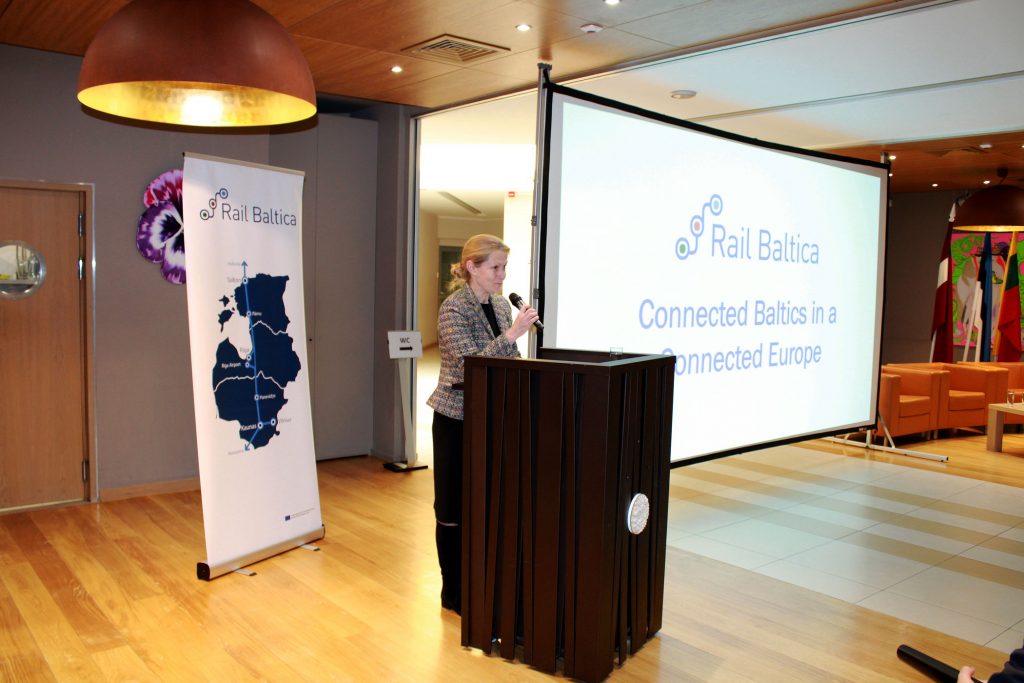 The host of the event, H.E. Ms. Sanita Pavļuta-Deslandes, Permanent Representative of the Republic of Latvia to the European Union welcomed the participants by noting that "Rail Baltica matters to every citizen of the Baltic States. The project has a clear added value such as better connectivity between the Baltic State and Europe as well as contribution to the EU climate goals." Ms. Pavļuta-Deslandes underlined that continuous support of the European Commission and Member States in both funding and guiding the project is essential.
"In this decisive time, when the European Union is planning its joint budget for the upcoming years, we are keen to present the progress of Rail Baltica and contribution to Europe's mobility and environmental policy goals," Agnis Driksna, RB Rail AS chairperson of the Management Board said. "Rail Baltica design works are steadily progressing and we are fast approaching large scale construction works. Our priority is to ensure a fast and efficient decision making to speed up the implementation," emphasizes Agnis Driksna.
Speaking about project implementation, Henrik Hololei, Director-General, DG MOVE noted: "Cross-border multi-country projects are complex and challenging. In this context, it is absolutely essential to understand that this project relies on common rules and agreements, not only on parameters and financing, but essentially on the way we work together." He also highlighted that "the Baltic Prime Ministers have taken the project under their wings and we expect that the outstanding decisions on the streamlining and thereby acceleration of the project will be taken soon, allowing further positive financing decisions by the European Commission."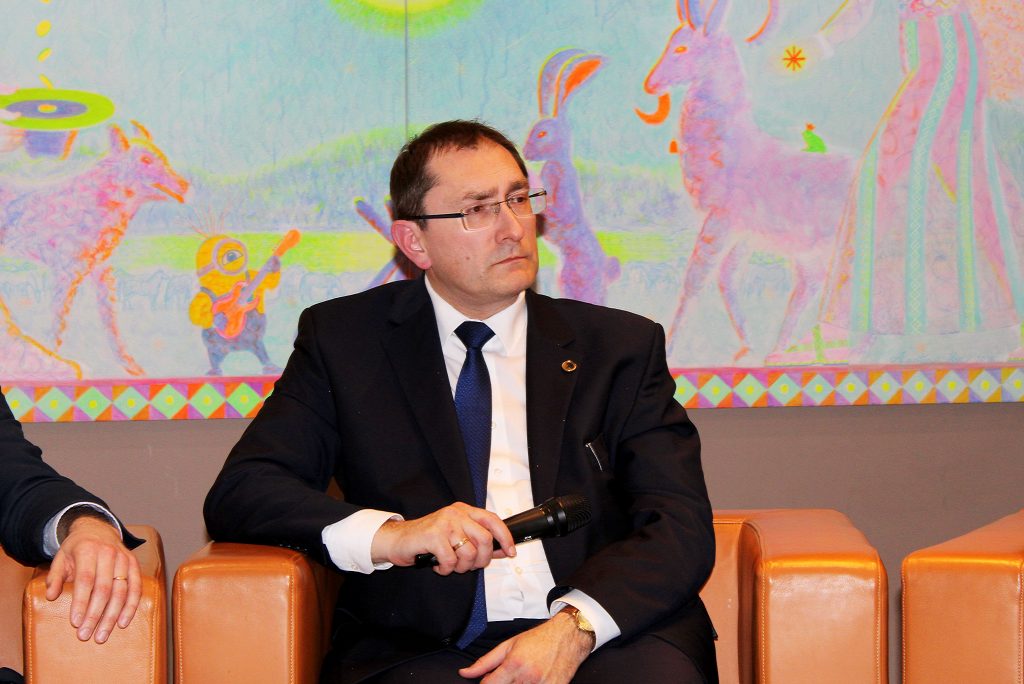 Reflecting on the benefits of Rail Baltica, Tālis Linkaits, Minister of Transport of the Republic of Latvia stated: "Rail Baltica will connect the Baltic cities in a way they have never been connected in their history. It is not only about providing a greener, safer and more convenient passenger and cargo transportation. Rail Baltica will bring more business opportunities both locally and globally as an economic corridor. With 16 potential regional stations identified in Latvia, the project will also help to develop the Baltic municipalities by creating unprecedented opportunities for mobility, tourism and business."
On the same topic, Kristjan Kaunissaare, Rail Baltica coordinator, Ministry of Economic Affairs and Infrastructure of the Republic of Estonia continued: "Rail Baltica project provides multidimensional benefits across the board, some of which we are not probably even able to foresee today. Rail Baltica will certainly become an enabler to reach goals set by green deal policies, sustainability and a true multimodality in transportation."
Gytis Mažeika, Vice-Minister, Ministry of Transport and Communications of the Republic of Lithuania stated that "by implementing the Rail Baltica project we target zero CO2 emission goal and will contribute to the EU's leadership in environmental sustainability. Lithuania supports European Green Deal initiative and we are delighted to see the Commission's proposal to announce 2021 as the railway year." Mažeika emphasised: "Just a few days ago we have applied for the financing to construct the section of Rail Baltica towards the Latvian border and we are committed to demonstrate further progress with construction works. At the same time, sustainable financing under the new MFF should be ensured to implement Rail Baltica on time and to contribute to the EU's goals on CO2 emission reduction."
Rail Baltica Forum presented also an opportunity to engaged in a discussion with the key European policy makers and transport experts, including Andreas Boschen, Head of Department for the Connecting Europe Facility, Innovation and Networks Executive Agency (INEA); Monika Heiming, Executive Director of European Rail Infrastructure Managers, Ireneusz Merchel, President of the Management Board of PKP Polskie Linie Kolejowe, Matthias Ruete, European Coordinator for ERTMS, Giorgio Travaini, Head of Research and Innovation, Shift2Rail JU, and Roberts Zīle, Member of the European Parliament and Friends of Rail Baltica Chairperson.