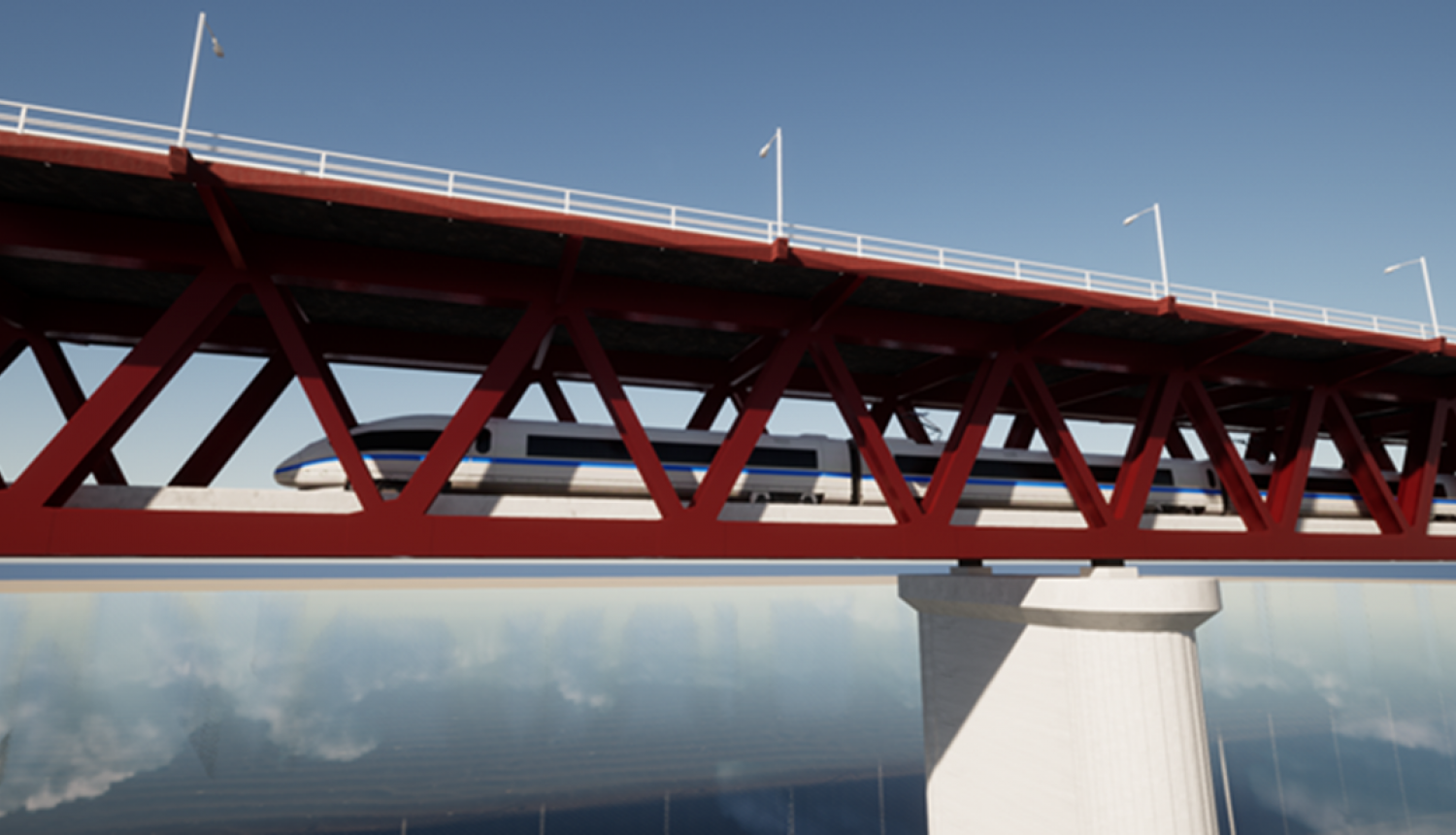 On 8 August 2022, the Ministry of Transport in Latvia signed new financing agreement with the European Climate, Infrastructure and Environment Executive Agency (CINEA) about the Rail Baltica priority activities from the Connecting Europe Facility call for proposals under the Military Mobility envelope.
Key activities in the new financing agreement include the design and design supervision of the road section of the combined bridge over the Daugava River, the design of the Salaspils multimodal freight terminal, as well as the design of the Riga international airport cargo park and its surrounding infrastructure.
"In the current geopolitical conditions, strategic significance of the Rail Baltica project is increasing. It is particularly important to ensure reliable connectivity with Western Europe, and to fully use the new rail transport connection with Europe to increase our country's defence capabilities," said Transport Minister Tālis Linkaits.
This is the first time Latvia is granted financing from the new EU support instrument to its member states with a purpose to develop transport infrastructure that would serve both civil and military needs at the same time. The agreement provides for funding of ~ 5 million euros from the Military Mobility Fund for the 2021-2027 financial planning period.
In September 2021, the EC announced the first call for funding for Military Mobility projects from the Connecting Europe Facility. On January 17, 2022, the Ministry of Transport applied for additional funding to strengthen the military capacity of the Rail Baltica project.
In cooperation with the Ministry of Defence in Latvia, the 2022 military mobility call application is being prepared, which will be submitted to the European Climate, Infrastructure and Environment Executive Agency in September 2022.
The Common Security and Defence Policy (CSDP) aims to facilitate the movement of military troops and assets as well as the development of infrastructure within the EU. In the Rail Baltica global project military requirements have already been integrated in the design phase in order to fully optimise the use of Connecting Europe Facility funds. The support intensity of the Military Mobility Fund is 50% of the total amount of the project.