On 28 July 2022 shareholders of the Rail Baltica joint venture RB Rail AS approved a new Supervisory Board of the company.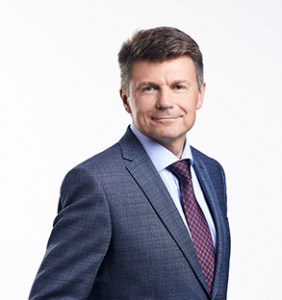 The new Supervisory Board of RB Rail AS includes the following members: Sandor Liive, co-founder of the GridiO, a virtual power plant platform, co-founder and Chairman of the Fermi Energia and Ahti Kuningas, Deputy Secretary General for Transport from Estonia, Ligita Austrupe, Head of the Responsible Authority of the administration of the EU funds in Latvia at the Ministry of Transport and Anri Leimanis, independent member of the board of VAS "Latvijas Pasts" from Latvia, Romas Svedas, Board Member at AB Lietuvos geležinkeliai and Associate Professor of Practice at the Institute of International Relations and Political Science of Vilnius University and Arenijus Jackus, Director of Rail Baltica Coordination Department in "LTG Infra" from Lithuania.
Romas Svedas will be assuming the position of the Chairperson of the Supervisory Board, who will be replacing Karolis Sankovski.
"Russian aggression against Ukraine highlighted a geopolitical importance of Rail Baltica project. The Baltic States are of need for this railway line already now, including smooth interconnection with Finland. In addition to sustainable movement of passengers and goods there is a need to enhance military mobility. There is no other choice but to deliver the project. And to do it fast. One of the most complex and hardest roles in this task goes to RB Rail. No doubt that motivation and dedication of RB Rail team will make Rail Baltica happen. Together, we do a history and I am honoured to be part of it," said Romas Svedas, Chairperson of the Supervisory Board at RB Rail AS.
The newly appointed Supervisory Board have decided to elect Anri Leimanis as Vice-Chairman of the Supervisory Board and Ahti Kuningas as Vice-Chairman of the Supervisory Board of RB Rail AS, and to appoint Romas Svedas, Ahti Kuningas and Anri Leimanis to the Human Resources Committee, and Arenijus Jackus, Ligita Austrupe and Sandor Liive to the Audito and Risk Committee.

The Supervisory Board of RB Rail AS consists of six members elected for a three-year period. Each shareholder – Estonia, Latvia and Lithuania – nominates two candidates who must be approved by a General Meeting of Shareholders. The Shareholder Agreement stipulates that, each year, the Supervisory Board is chaired by a representative of a different member state of the joint venture, on a rotating basis.