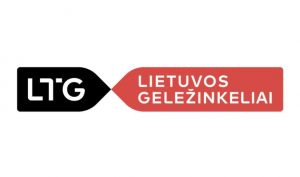 Lietuvos Geležinkeliai, representing the national implementing body of the global project in Lithuania, has announced consultations with the market participants for the upcoming procurements of technical supervision and Fidic engineer services for the "Construction of the Rail Baltica Line Section Kaunas-Panevėžys-LT/LV (phase I)". The goal for the consultations is to inform the market participants about the intended Project's strategy and also together with their feedback regarding the model of the procurement implementation and to assess participants' actual possibilities to submit applications according to the requirements.
The consultation will be conducted via the Central Public Procurement Information System (CVP IS) where the participants will be able to submit their request for the insights, suggestions, and recommendations that the Lietuvos Geležinkeliai will assess and decide whether it is appropriate to hold a meeting with market participants.
Suppliers will be requested to submit their feedback via CVP IS by 17 November 2020 at the latest.
To read more about the procurement, please click here: https://cvpp.eviesiejipirkimai.lt/Notice/Details/2020-617536
To submit your comments via CVP IS, you should register in the system, here: https://pirkimai.eviesiejipirkimai.lt/login.asp?B=PPO