On 14 December 2021 Kitija Gruškevica joined the Rail Baltica joint venture RB Rail AS as the Head of Latvian Branch.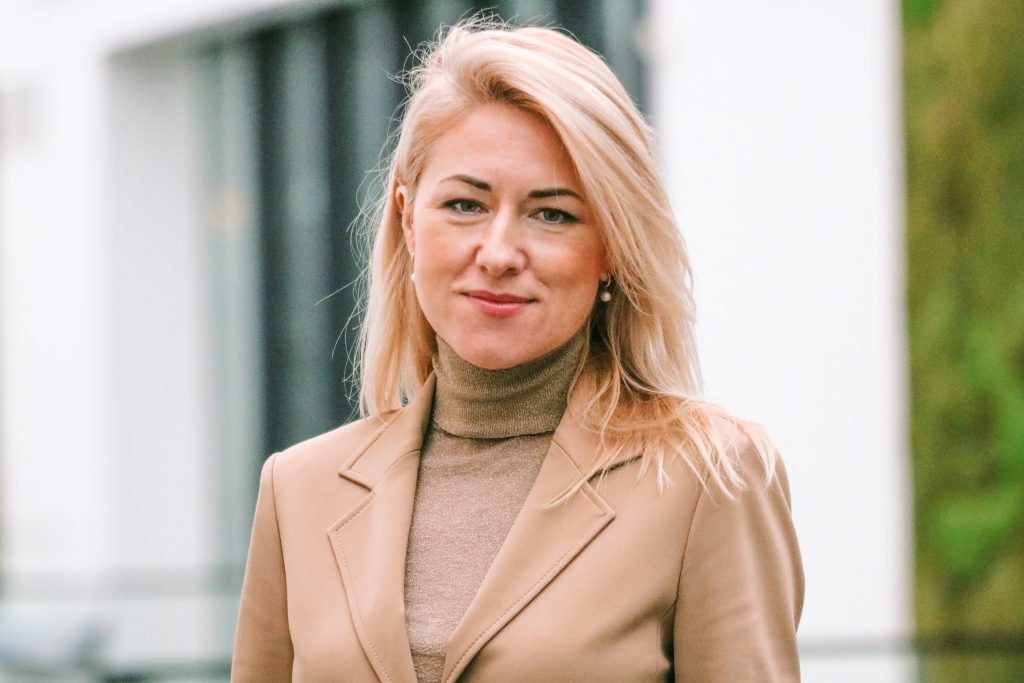 Kitija Gruškevica is an experienced Board Member and Project Manager with a demonstrated history of working in the real estate development industry. Previously, she has undertaken managerial roles such as Advisor to the Deputy Chairman in Riga City Council, Advisor to the Minister of Interior (2020 – 2021), and the Member of Board at the State Real Estate in Latvia. She holds a strong professional background in infrastructure planning and construction project management as well as crisis and change management, strategic management and planning, and international relations.
"On behalf of the Rail Baltica joint venture, I am happy to welcome Kitija in our team! The Rail Baltica global project continues developing and has entered a new phase of large-scale construction across the Baltics which will come with a whole new level of complexity and challenges," comments Agnis Driksna, Chairman of the Management Board and Chief Executive Officer at RB Rail AS. "Working in an international set-up across the three Baltic countries and beyond, we need to ensure strong local project implementation for the project to succeed. I am sure that with the experience and skillset that Kitija will bring into our organization we will become more efficient in delivering important project milestones."
The new Head of the RB Rail AS Latvian Branch will be responsible for implementing Rail Baltica country specific activities under RB Rail AS portfolio and directing and supervising the Rail Baltica project on behalf of RB Rail AS in Latvia. In particular, the planning and management of country specific activities, relationship management with Latvian national stakeholders, and managing the project's direction in accordance with the objectives and best practices. 
"Rail Baltica is a unique project and great opportunity for this region not only to build a completely new and competitive transport infrastructure, but also significantly contribute to socioeconomic aspects of Latvia and the three Baltic States in the future. I am happy to join RB Rail AS and this megaproject, and am absolutely ready to share my experience and energy to achieve our goals together," says Kitija Gruškevica, Head of Latvian Branch at RB Rail AS.
RB Rail AS is a multinational joint venture of Estonia, Latvia and Lithuania established to lead and coordinate the implementation of the Rail Baltica Global Project, the first infrastructure development project of this scale. RB Rail AS, serving also as the central project coordinator for the Global Project, is responsible for the development, construction, and commercialization of the railway infrastructure megaproject.