Geotechnical work will commence in July on the Rail Baltica section from Tootsi to Ikla. Over the course of almost two years of work, the geotechnical properties of the subsoil of the railway and related facilities will be determined.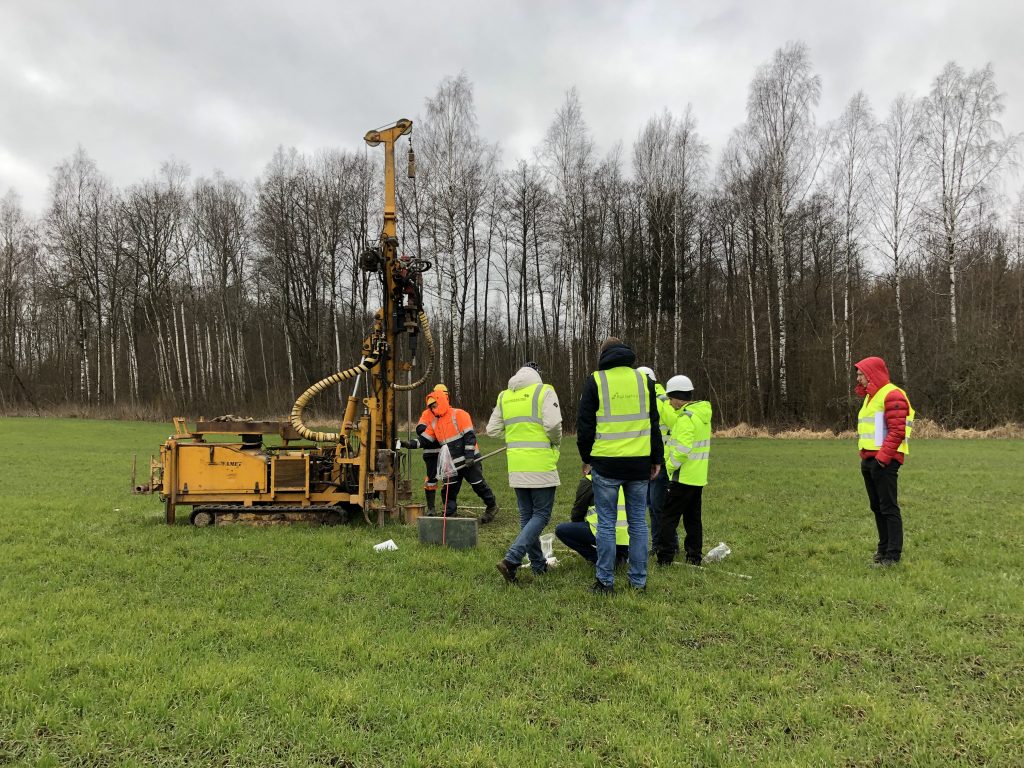 "Geotechnical research includes the determination of soil water level and soil strength indicators, as well as the suitability of soil for construction and much more related to it," said Janis Erilaid, the designer's representative. He added that research is a prerequisite for the design of a safe and durable railway.
"The research is carried out on tracked drilling machines in order to minimize disruption and damage to the surrounding environment," Erilaid pointed out.
"In the first stage of the geotechnical research, boreholes will be drilled in the route corridor with approximately 300-meter intervals. In the next research phase, after specifying the design solutions based on the initial research, the borehole drilling interval will be contracted and one borehole will be drilled roughly every 100 meters. After the research is finalised, the condition of the soil will be restored as close as possible to what it was before the start of the drilling," Eriaid described the process.
Geological research will be coordinated by the local representative/coordinator of the design company by telephone and e-mail with all landowners on whose land the research is carried out. If it is necessary to perform large-scale work with heavy machinery to carry out the research work, the local coordinator of the design company will make a separate agreement with the landowner. The contact details of the local coordinator of the design company can be found at the end of the press release.
The works will be carried out by GEOPROVI, Geotecnia y Sondeos, SL and Geostand A.E.
RB Rail AS, a joint venture of the Baltic States developing Rail Baltica, has signed a design and author's supervision agreement for the design of the Rail Baltica railway for the section from Tootsi to Ikla with the consortium Obermeyer Planen + Beraten GmbH (Germany) and Prointec S.A.
Obermeyer Planen + Beraten GmbH is a global design and consulting firm providing design and engineering services for building construction, transportation facilities as well as in the energy and the environment sector. The company was founded in 1958. Today it is a company one of Germany's leading independent engineering firms.
PROINTEC S.A. was founded in 1970 as one of the first civil engineering companies engaged in infrastructure design, architectural consultancy as well as urban planning and environment sector. In the railway sector, PROINTEC S.A. has extensive experience in creating design solutions for regular and high-speed railways, as well as tram and underground metro systems.