On 1 February 2019 the Government of Finland decided to establish a limited liability company Oy Suomen Rata AB. Its subsidiary, the Rail Baltica company, is expected to become a shareholder of RB Rail AS, the joint venture of the Rail Baltica project.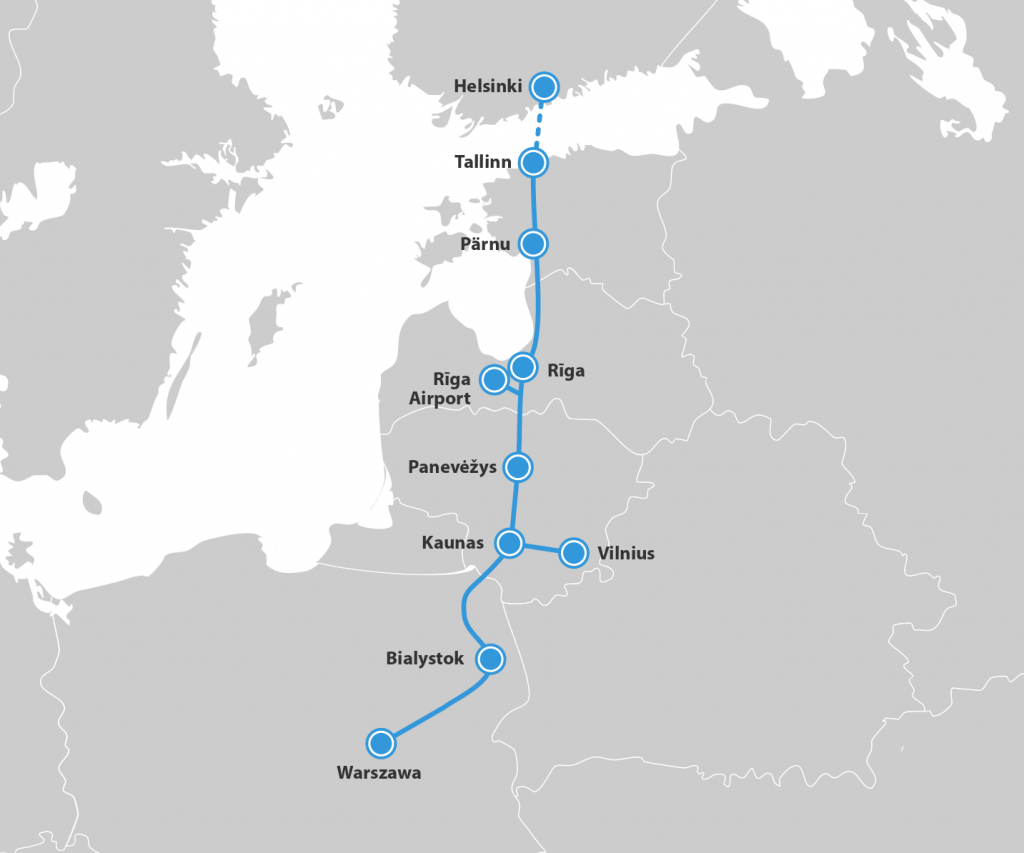 The decision, which was initiated at the end of 2018 with an official invitation from transport ministers of the Baltic states, highlights a new phase in the Rail Baltica project with strengthened involvement of Finland.
Finland's participation would make it possible to bring high level of railway technical expertise into the project. Such a cooperation would promote the possibilities of the new railway to Finnish businesses and industries. Furthermore, Finland will promote the development of the North Sea-Baltic core network corridor from Helsinki to the north.
The Government of Finland has set out the terms of their involvement in the Joint Venture, which includes that the RB Rail AS joint venture would be responsible for all matters concerning the whole project, for example EU funding will go through the venture. In addition, instructions that ensure the transparency of procurement, would be included in the competitive tendering process as well as the level of management and administration of the venture to be professional.
More information on the decision can be found here.