The international tender for the "Reliability, availability, maintainability and safety (RAMS) consultancy services" has ended and the winner has been selected. The consultancy services will be carried out by inspection, certification and engineering consultancy RINA Consulting. The financial offer from RINA is EUR 510,000.00. The contract was signed on 20th January 2021 and will be finalised in 12 months time.
"Development of Rail Baltica RAMS concept is an important step forward in the project implementation. By developing RAMS technical requirements, which will be further integrated in the project design and construction, we will ensure that the new line meets the required performances, Safety and European standards compliance, and it is compatible with the systems used in the European railway network," says Marc Philippe El Beze, RB Rail AS Chief Technical Officer.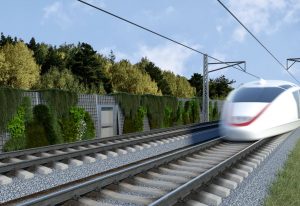 RAMS constitute the key element of the assessment in the rail industry today. RINA responsibilities will be to define the requirements of safety, reliability, availability and maintainability according to European standards – the highest in the world. Additionally, the contract requires the delivery of specific safety risks study.
RINA provides a wide range of services across the energy, marine, certification, transport & infrastructure and industry sectors. It has over 3,900 employees and 200 offices in 70 countries worldwide
Roberto Carpaneto, CEO of RINA Consulting, said: "RINA has a long history in the railway safety sector and European infrastructure is among the most technologically advanced in the world. This contract is an important recognition that will allow us to apply the skills gathered in projects of strategic importance such as the Italian High-Speed line, the Norwegian signalling program, the Marmaray line under the Bosphorus and the new Shah-Habshan-Ruwais railway line in the United Arab Emirates".