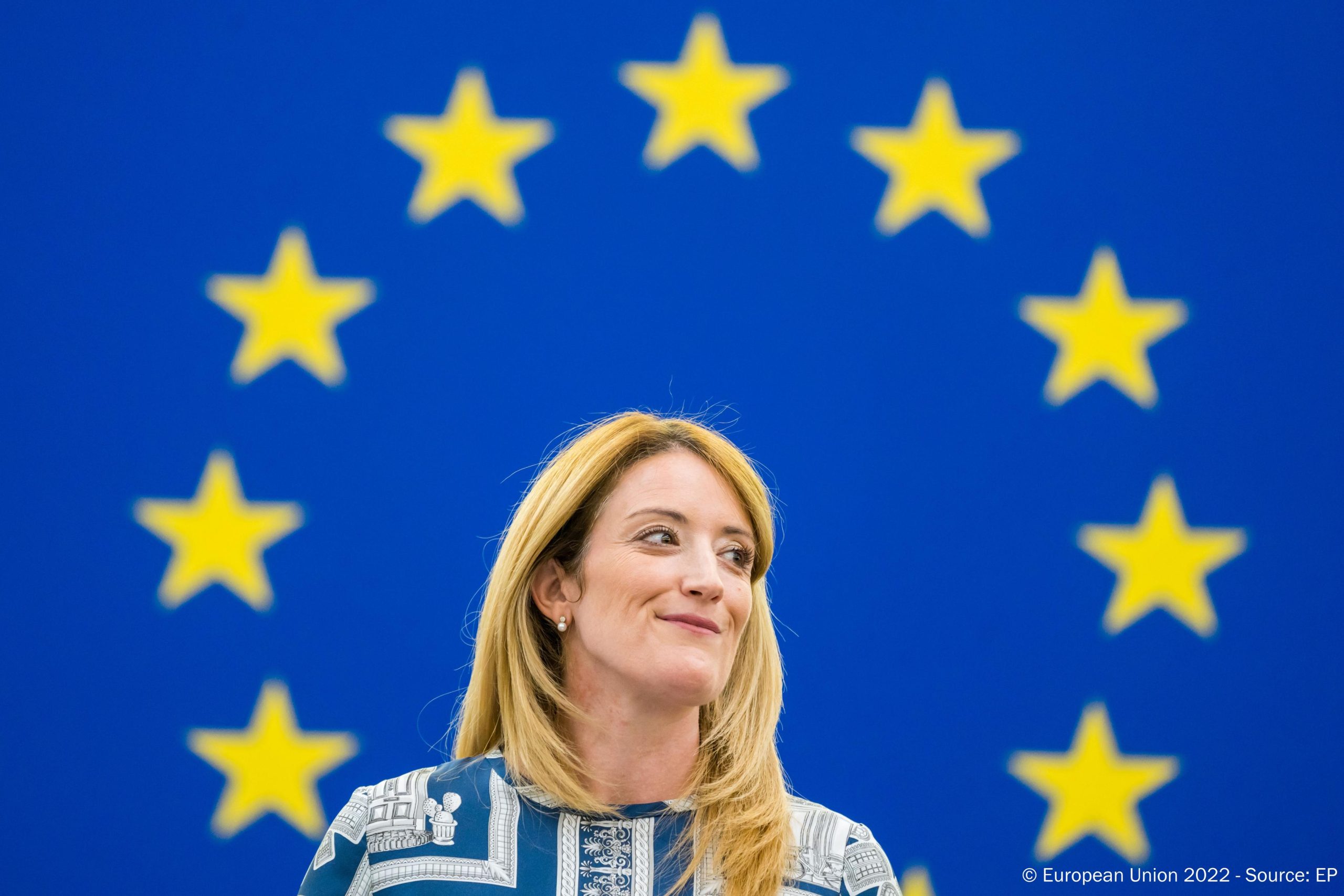 On Thursday, October 27, the President of the European Parliament Roberta Metsola will arrive in Riga on a working visit. As part of the visit, a dedicated meeting with the management of Rail Baltica high-speed railway infrastructure delivery organizations – joint venture and central project coordinator RB Rail AS, and the national project implementer in Latvia "Eiropas Dzelzceļa līnijas" will be held.
During the meeting, several issues including Rail Baltica global project's implementation progress, delivery strategy, availability of funding, strategic importance of Rail Baltica in the current geopolitical situation, as well as cooperation with other high-speed railway infrastructure mega-projects of the European Union will be discussed.
President Metsola is visiting Latvia to mark the centenary of the Saeima. Together with the President of the European Parliament, the Rail Baltica project delivery organizations will also be visited by the Vice President of the European Parliament, Dr. Roberts Zīle, who is also representing European Parliament's "Friends of Rail Baltica" informal group.
"Continuous cooperation with the European Parliament at various stages of the Rail Baltica global project implementation has been vital and, therefore, it is an even greater pleasure that as part of this historic visit, the President of the European Parliament will also meet with the Rail Baltica project team to familiarize herself with the implementation of the project in the Baltic States and Latvia," said Agnis Driksna, Chairperson of the Management Board and CEO at RB Rail AS.
After the official part of the visit, presentation on the construction progress of Rail Baltica's Riga Central Hub is planned, in which representatives from the builder consortium of Rail Baltica's Riga Central Station – "BERERIX" and EGIS RAIL SA – will also participate.
For media representatives
To participate in the visit of Rail Baltica Riga Central Hub on October 27 and to request interview opportunities, press representatives are invited to contact RB Rail AS Communications Manager Signe Nīgale by writing to signe.nigale@railbaltica.org or by calling +371 29116146 and Linda Pastare, Head of Stakeholders and Communications at SIA Eiropas Dzelzceļa līnijas at linda.pastare@edzl.lv or by calling +371 29374438.