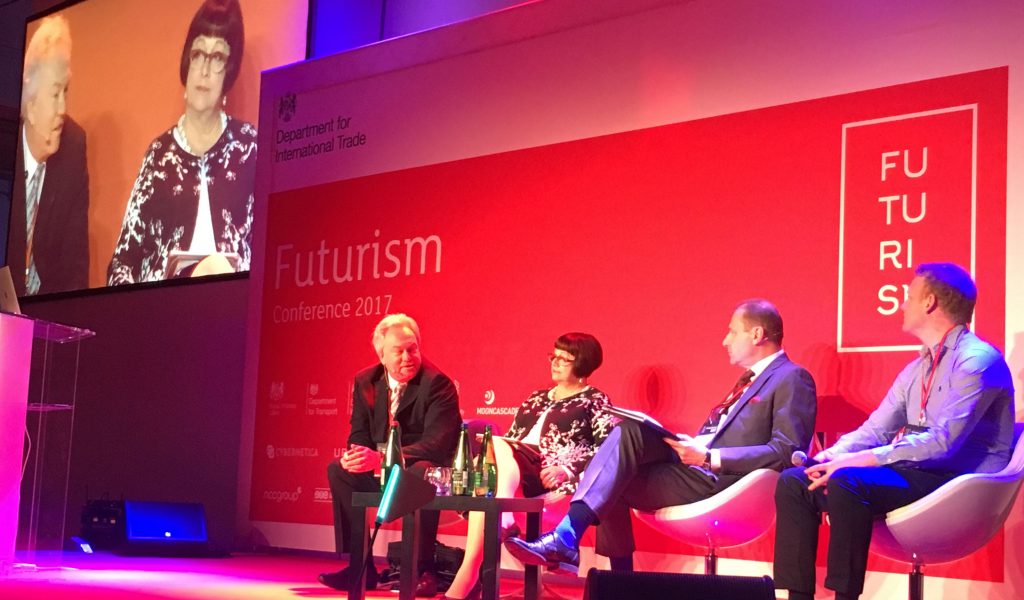 Future mobility, technologies, customers' needs, sustainability, innovation and operational viability are the main topics discussed today by Baiba Rubesa, CEO and Chairperson of the Management Board of the joint venture RB RAIL AS, Mark Pettman, Innovation Manager of Virgin Trains East Coast and Dr. Alan James, VP Global Business Development of Hyperloop One within the panel discussion "Future on The Rails" during the transport and logistics event "Futurism Conference 2017" happening today in Tallinn, Estonia.
Baiba Rubesa pointed out that "the Rail Baltica – the largest Baltic-region infrastructure project in the last 100 years will not only integrate the Baltic States into the European railway network, but also will act as a new value platform for digitalization and innovation in the region. "Rail Baltica is a greenfield project thus having the opportunity to develop a smart, digital railway from the outset by deploying latest cost-efficient technologies. The project is a platform for innovation and involvement of the Baltic-Nordic start-up community and educational institutions to develop new digital solutions on the backbone of Rail Baltica – both on the infrastructure and the user side," says B. Rubesa.
Rubesa also noted the importance of keeping an open mind and forecast what technologies will be commonplace after 10-15 years and design the infrastructure accordingly. At the same time a cost-efficient approach must be adopted to ensure a balance between value added from these innovations and a life-cycle cost perspective.
The "Futurism Conference" is organized by the British Embassy in Tallinn and Department for International Trade. The centrepiece of the entire conference are future technologies, cyber security and new business models in transportation and logistics. These and many other topics are discussed today by international and innovative organizations and giants of innovation – Hyperloop, Uber, Starship, Cybernetica, RB Rail and other industry pioneers willing to change the way we think about mobility and cyber security. The event brings together transport experts from United Kingdom, Estonia, Latvia, Lithuania, Finland, Sweden, Norway, Denmark, Iceland and other countries.