This week Rail Baltica team is participating in Rail Live conference in Bilbao, Spain, presenting the project with an info stand, networking with industry professionals and seeking new business connections. During the second day of the conference, on March 6, Kaspars Rokens, the Chief Operating Officer and member of the Management Board, RB Rail AS, represented the Rail Baltica project and introduced the importance of this cross-border megaproject in connecting European and Baltic hubs.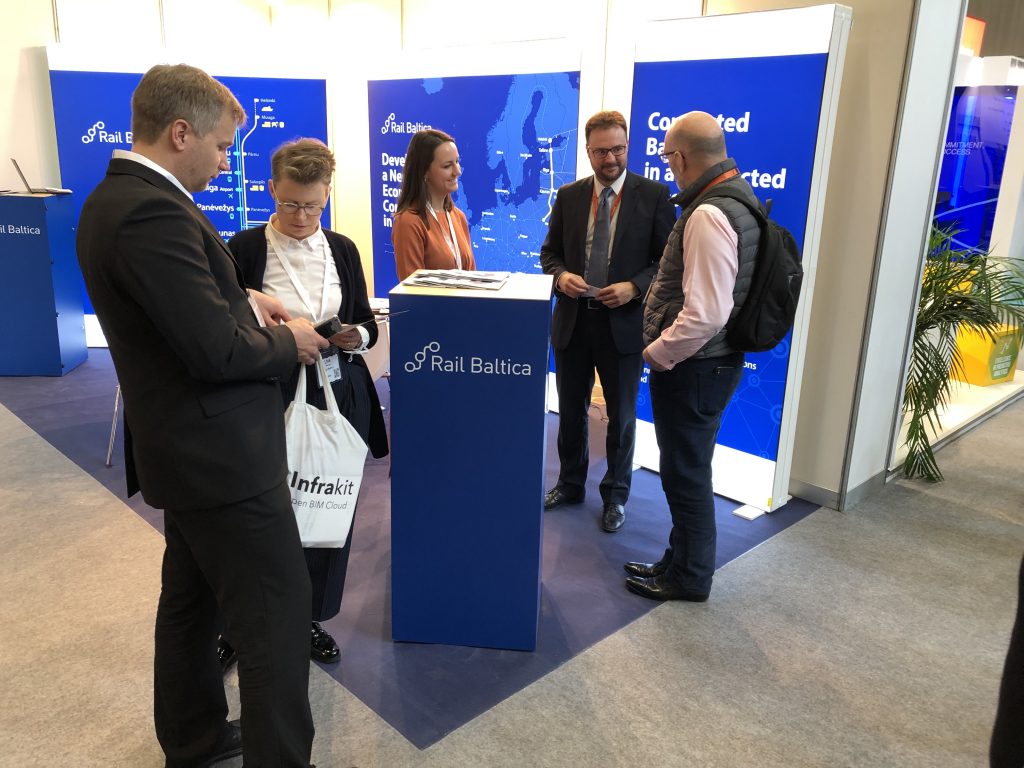 Rail Live is one of the largest conferences focusing on railway infrastructure, which brings together international industry leaders. K.Rokens participated as one of the event speakers and in his presentation emphasized the megaproject role in economic development and its impact on social and environmental aspects, the most common risks in project management as well as main benefits this railway line will provide in the future.
"There is no doubt that Rail Baltica will link people, nations and urban nodes bringing them closer than ever before. It will deliver numerous benefits for both passengers and cargo carriers – increased export opportunities, efficient allocation of resources, access to broader labour market and healthcare options, increased overall safety and more. As it is often the case with strategic infrastructure development – socio-economic benefits are often underestimated during the delivery phase and ultimately bring value way beyond the initial expectations," comments Kaspars Rokens.
The conference participants were also introduced to the scale of Rail Baltica project in the context of other megaprojects and European countries, statistics of forecast errors and, more specifically, aspects which might influence the future of Rail Baltica.
More information on project development, future plans and upcoming procurements will be provided during the next event – Rail Baltica Global Forum 2019, which will take place April 3-4. Industry professionals are invited to attend or follow the livestream on the official webpage www.railbaltica.org/forum.