An updated interactive Rail Baltica map with the latest information on the future high-speed railway line is available on the global project's official website. Anyone interested can access the map here.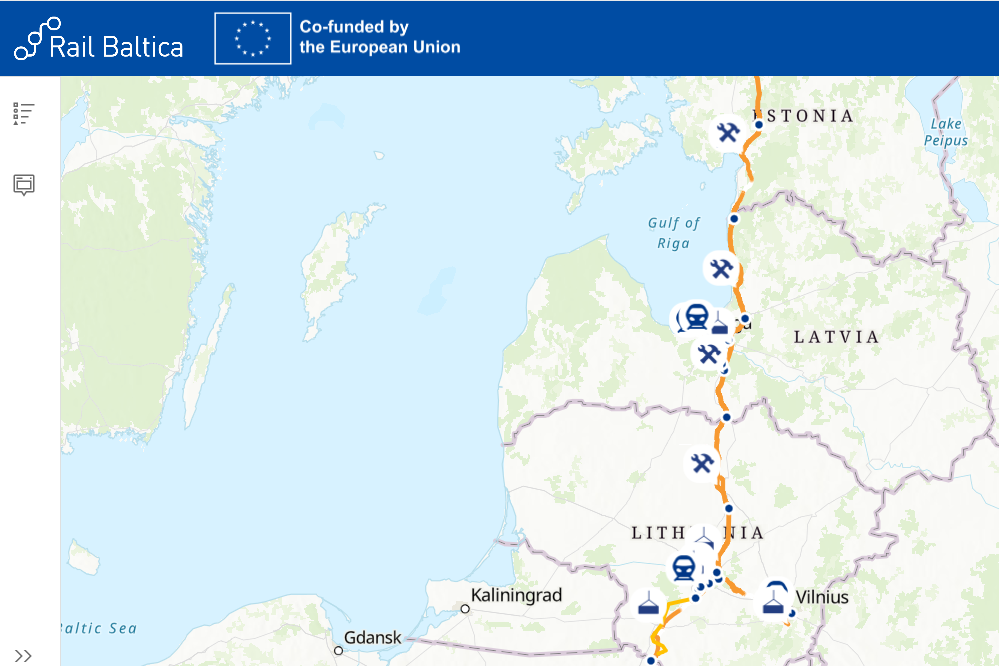 The map provides information on:
The starting and ending locations of design sections.
Rail Baltica stations and facilities.
The designed 1435 mm gauge railway track.
The existing 1435 mm gauge railway track.
The reconstructed 1520 mm gauge railway track.
The map offers various functionalities such as searching by address or object name, zooming in or out on specific sections of the route, and changing map layers.
Please note that this map is created for informational purposes to reflect progress in different sections and objects. As design works continue, the information on the map may change.