On 9 February, Rail Baltica national implementing body in Estonia "Rail Baltic Estonia" announced the winner of the Rail Baltica Ülemiste railway infrastructure construction tender.
Purpose of the construction works is to rebuild the existing Ülemiste railway infrastructure to make room for the Rail Baltica 1435 mm gauge railway. For this purpose, nearly 16.3 kilometers of existing tracks will be demolished and replaced with more than 8 kilometers of new 1520mm gauge railways. Among other things, other railway systems will be also rebuilt, such as contact network and electrical supply.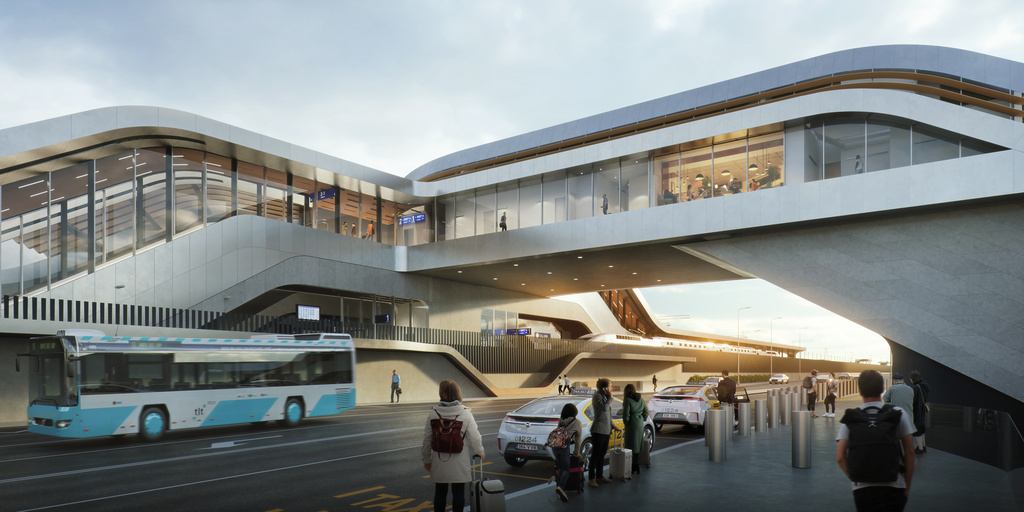 "Although the contract signing might still take some time, we are happy that as of today, we can announce GRK as the winning bidder for the first construction tender of the Rail Baltica Ülemiste joint terminal. Without a doubt, it is a company with a strong railway competence, which has just won one of the largest railway works tenders in Estonia in recent decades and is the contract partner of Estonian Railways for the electrification of the Tallinn-Tartu railway," said Anvar Salomets, Chairman of the Board and CEO of Rail Baltic Estonia.
According to Salomets, the company's offer, which has been recognized as successful, is competitive and provides considerable savings in the first development phase of the Ülemiste joint terminal compared to what was originally planned. "We hope to reach the conclusion of the contract soon and start the construction works of the first stage in Ülemiste," said Salomets.
Participants of the tender were:
Joint offer of GRK Eesti AS and GRK Suomi OY – 27 207 841, 84 EUR
Joint offer of GoTrack and AllSpark OÜ limited liability company – 40 853 264,00 EUR
LEONHARD WEISS OÜ – 42 452 022, 00 EUR
During the works, functioning train traffic on the main roads must be ensured, and for this reason, the temporarily existing relay-based traffic control system will be reconstructed. In addition to the railway works, the scope of the construction procurement also includes the reconstruction of utility networks crossing the railway and the Kantis viaduct.
In addition, the procurement of construction works for the second stage of the construction of the Ülemiste joint terminal, i.e., the construction of the railway support structures, is currently underway, with which the underground floor of the future Rail Baltica international passenger terminal named "Linda" and other related railway facilities will be built.
The construction of the structures takes place after the demolition of the existing railway and must be completed before the construction of new railways, requiring close cooperation from the infrastructure contractor and the terminal construction contractor. The key challenge will be to efficient train traffic, due to which part of the work must be done in the time windows agreed with Eesti Raudtee AS.