To foster international collaboration and gain a deeper understanding of the Rail Baltica project, Business Sweden undertook a visit to engage with key players in the Rail Baltica delivery ecosystem. The 13-company delegation sought to strengthen ties and gain firsthand insights into the status and upcoming opportunities within the Rail Baltica initiative.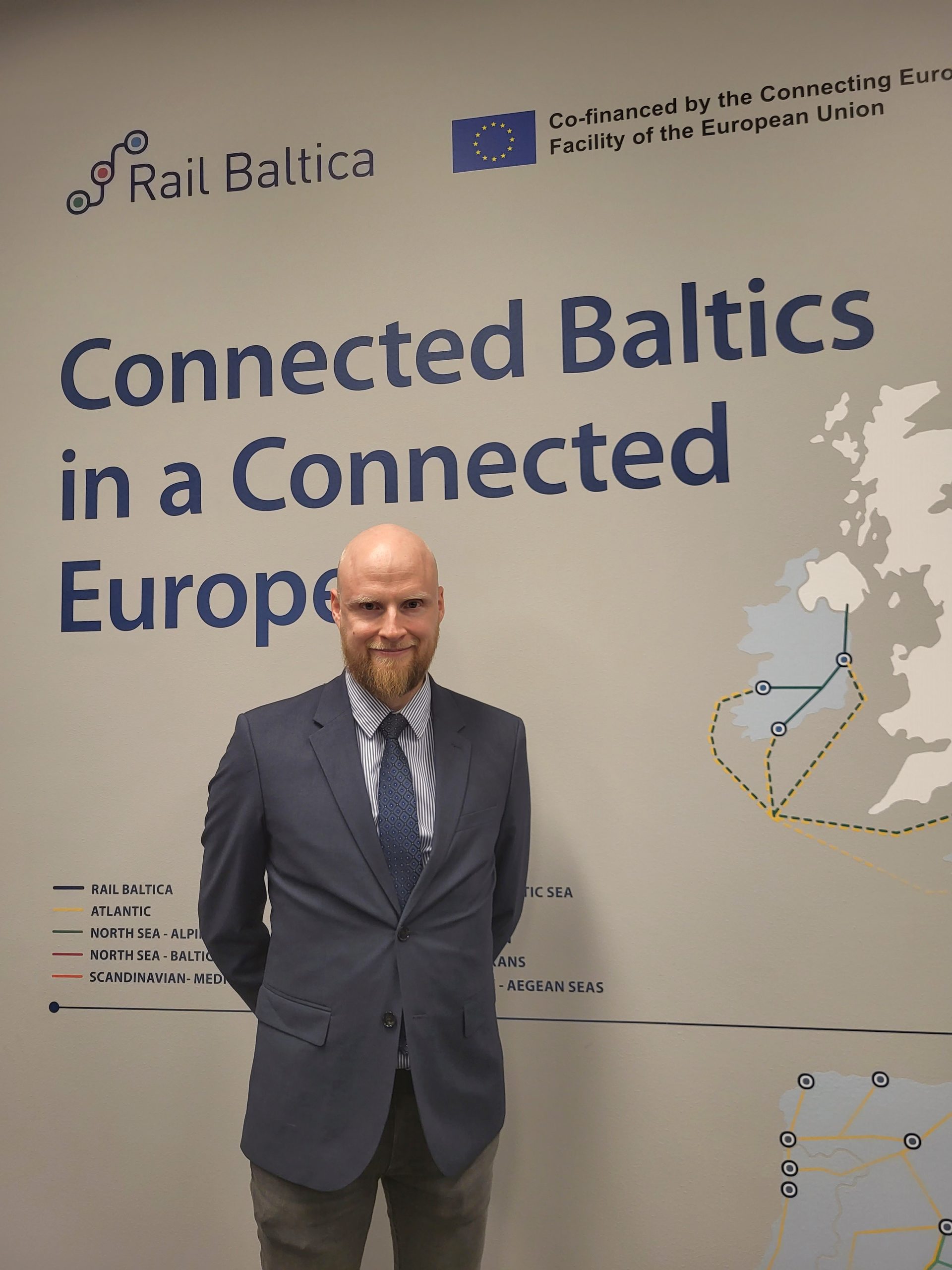 "We have been following the Rail Baltica project for several years and have previously held webinars connected to the project, and felt the time was right for an in-person visit to both network and gain further insights," remarked Christian Weckman, Business Sweden Country Manager who organized the visit.
Business Sweden, commissioned by the Government and the Swedish industry, assists Swedish companies in expanding their global reach while also facilitating international companies in investing and growing in Sweden.
The delegation, consisting of 13 companies representing various facets of the Swedish infrastructure and rail technology value chain, engaged with Rail Baltica representatives from joint venture RB Rail AS and implementing bodies – Rail Baltic Estonia, Eiropas Dzelzceļa līnijas, and LTG Infra.
"Cooperative initiatives with national trade associations are very valuable for us, providing increased access to a diverse range of companies. I am pleased that, employing a meeting format inspired by 'speed dating,' we successfully facilitated dynamic interactions between visiting companies and Rail Baltica representatives, ensuring a swift exchange of necessary information. The visit served as a strategic platform for fostering direct connections with Rail Baltica representatives, laying the foundation for future partnerships," added Linda Lappuķe, Business Relations Manager at RB Rail AS.
Weckman expressed optimism about the growing awareness of Rail Baltica in the Nordic region, particularly in the infrastructure and rail technology sectors. "The business, investment, and logistical opportunities that Rail Baltica will enable should increase interest in the entire Baltic Sea region, and lead to closer ties and increased collaboration among neighboring markets," he noted.
"The opportunity to directly interact with Rail Baltica representatives for the different delivery organizations was for many the highlight of the visit, as it is rare to have everybody in the same room and be able to ask specific, even technical questions," concluded the Business Sweden representative.
Find out more about Rail Baltica's market engagement strategies and practices through our Industry Day 2023 presentations.