Today, the extended Rail Baltica global project team welcomed Valdis Dombrovskis, Executive Vice President of the European Commission, who visited the Riga Central Station's construction site as part of his working visit to Riga, Latvia, and engaged into discussions with the management representatives of Rail Baltica joint venture RB Rail AS and national implementing body Eiropas Dzelzceļa līnijas about the progress, priorities, and the way forward to accelerate implementation of Rail Baltica.
The construction of Rail Baltica 's Riga Central Hub is the largest and most extensive infrastructure construction project in Riga and will significantly impact the visual image, mobility, and further development opportunities of Riga City.
"Rail Baltica holds not only a regional value, but also is a European-wide project that will improve passenger movement, provide freight corridor and military mobility. It is essential to continue the ongoing progress because the development of strategically important projects brings long-term benefits to the national economy," said Executive Vice President of the European Commission Mr Valdis Dombrovskis.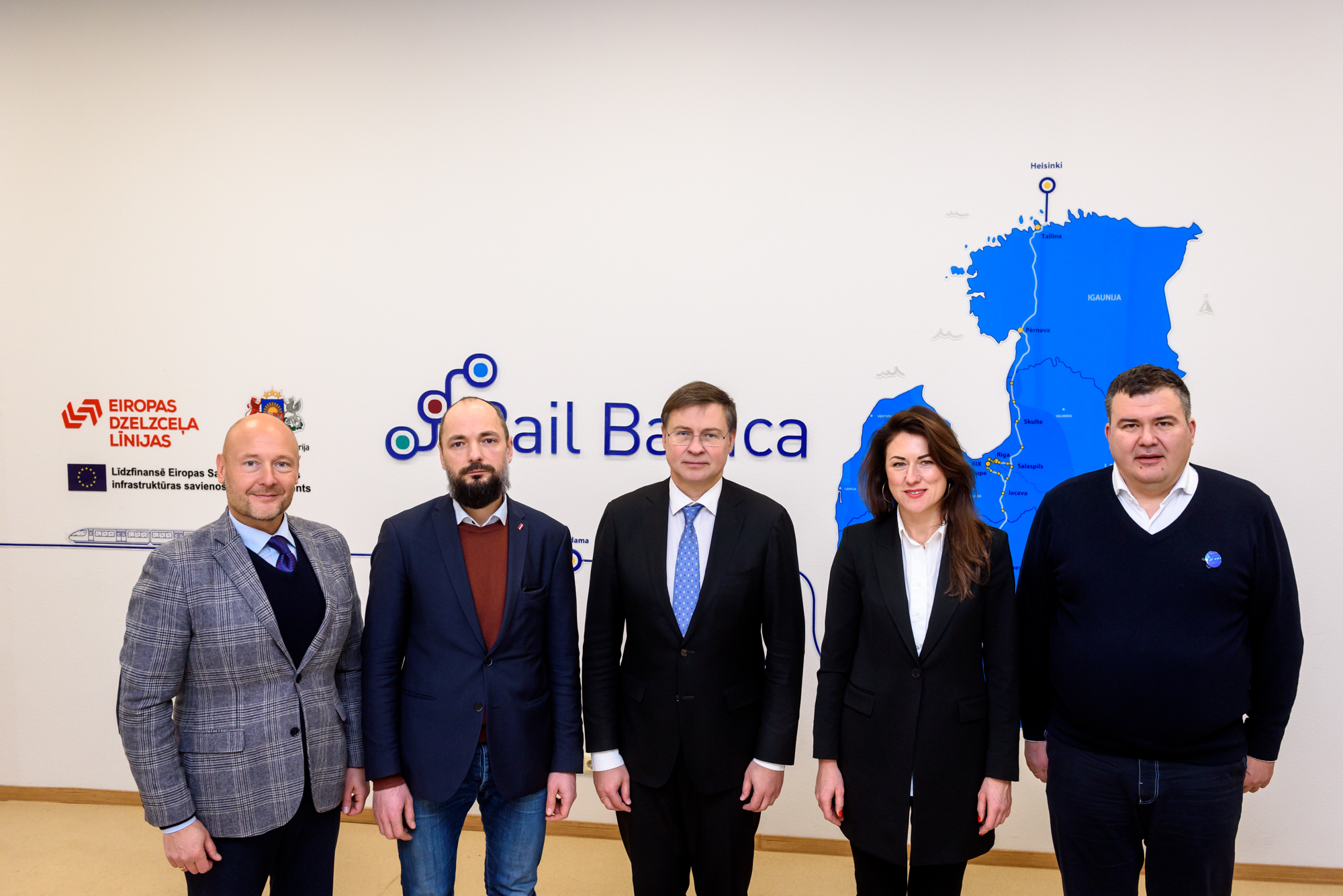 In two years, Rail Baltica construction site in Riga Central Hub has significantly expanded and currently covers the entire section on the southern side of the railway embankment. Large-scale construction works of new railway overpasses, reconstruction, and arrangement of the related infrastructure of roads and engineering networks, dismantling of buildings, and other related works are carried out.