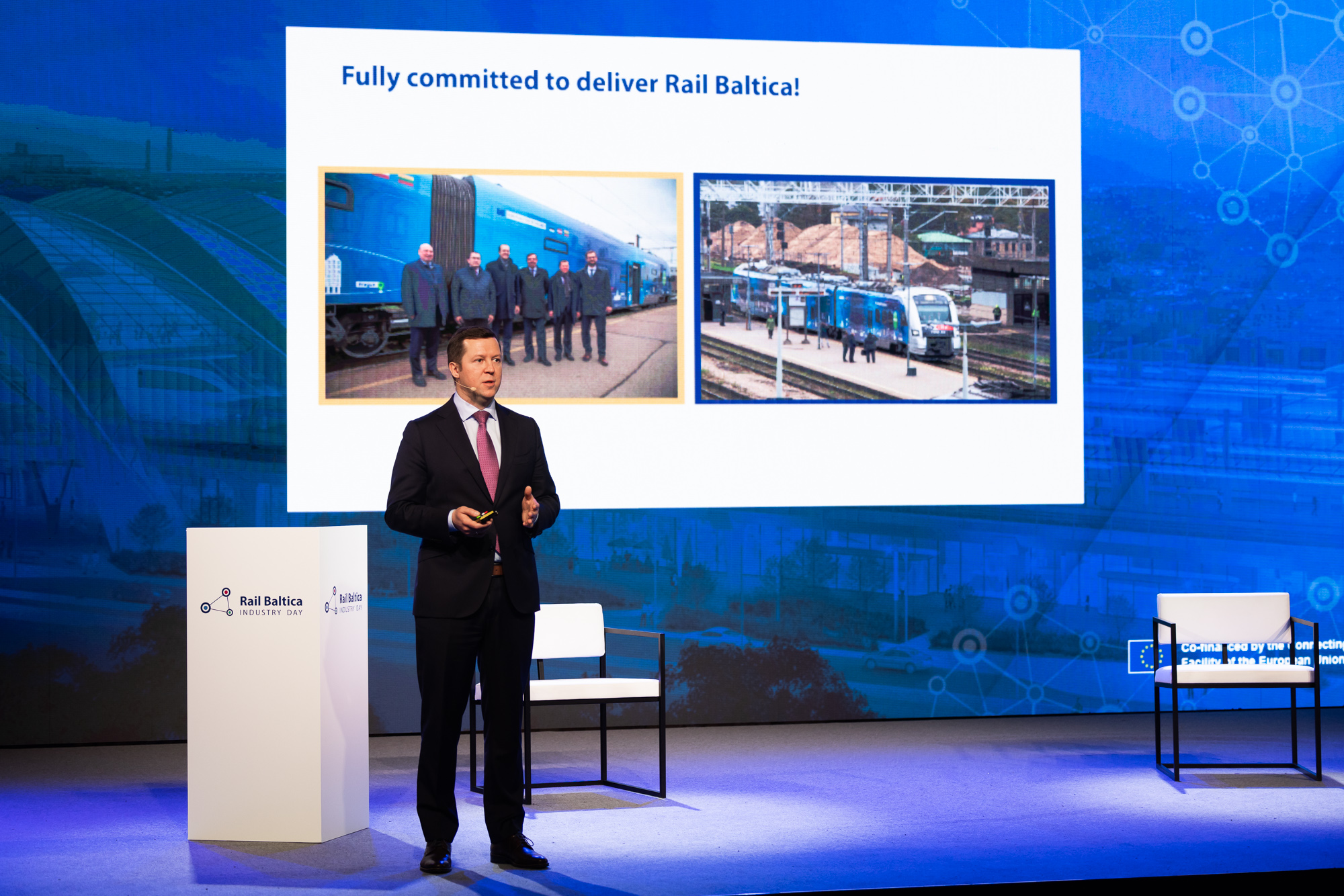 On 25 November 2021, the Rail Baltica Industry Day 2021 – a digital conference – was organized, gathering over 3000 participants from 35 countries.
During the event, the Rail Baltica global project implementors and experts provided insights on the project's strategic directions, practical information about the upcoming procurements, regulatory environment, and applicable standards as well as updates on the consolidated material procurement framework, and electrification and control-command signalling sub-system development.
Participants also engaged into questions and answers sessions as well as listened into the discussion panels on the strategic developments and wider socio-economic benefits of the Rail Baltica.
Presentation materials
Video presentations can be viewed on the global project's official Youtube channel here.
Whereas presentation materials can be accessed at the event's official website forum.railbaltica.org/archive