On 12 September, Kaspars Rokens, COO and Member of the Management Board of RB Rail AS, participated at the second Latvian Start-up Forum in Riga organized as part of Start-up day 2018. During the event, Rokens told more about the Rail Baltica Global Project and what are the opportunities for the start-ups and innovators to engage with the project, as well as discussed the role of start-up companies in the country's development and innovation processes.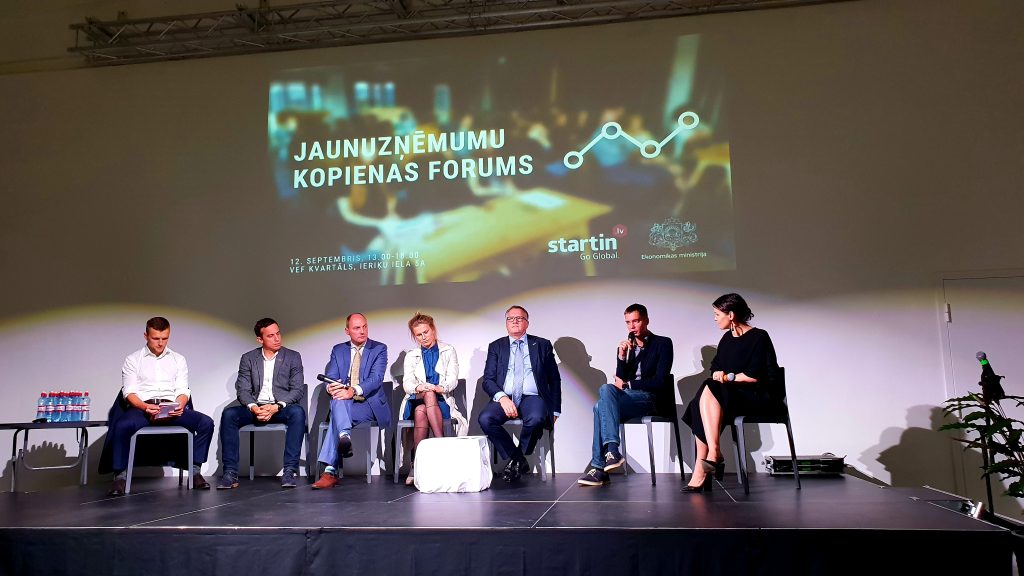 During his presentation Kaspars Rokens encouraged start-ups to engage with national and international contractors to pitch their ideas and develop cooperation, which would allow to take part in RB Rail procurements.
Speaking of innovation he noted that RB Rail works according to three pillars: smart project delivery, smart management and smart maintenance. One way of doing this is by using Building Information Management (BIM), for which a new information exchange and education platform has been created: BIM Knowledge Centre.
While reflecting on the overall possibilities for start-ups in large government owned companies, Rokens noted that there should be a commitment on the governmental level to support the innovation with investments. He mentioned Tampere Tunnel project in Finland where the government used completely new procurement approach called the alliance model (competitive procedure with negotiation) to come up with a cost effective and innovative tunnel design and construction. The process allowed to lower the budget of 185 M EUR estimated at the procurement by almost 5 M EUR, given initial market survey gave above 200 M EUR indication for the project.
Rokens recommended for large companies to hire innovation experts who are familiar with the start-up environment to help create the missing link between the two. For example, RB Rail is in a process of hiring a designated innovation and digitalisation expert. In the end he concluded that the information exchange from all sides should be open and then the solutions will emerge.