The annual meeting between the Rail Baltica Joint Venture and the Lithuanian Railways took place on 20 November in Vilnius. The RB Rail team, headed by Ignas Degutis, acting CEO and Chairperson of the Management Board talked presented current priorities, such as detailed technical design of the railway line, efforts to achieve sustainable Rail Baltica financing, cooperation with Finland and Poland as well as progress with the key strategic studies – operational plan and infrastructure management plan.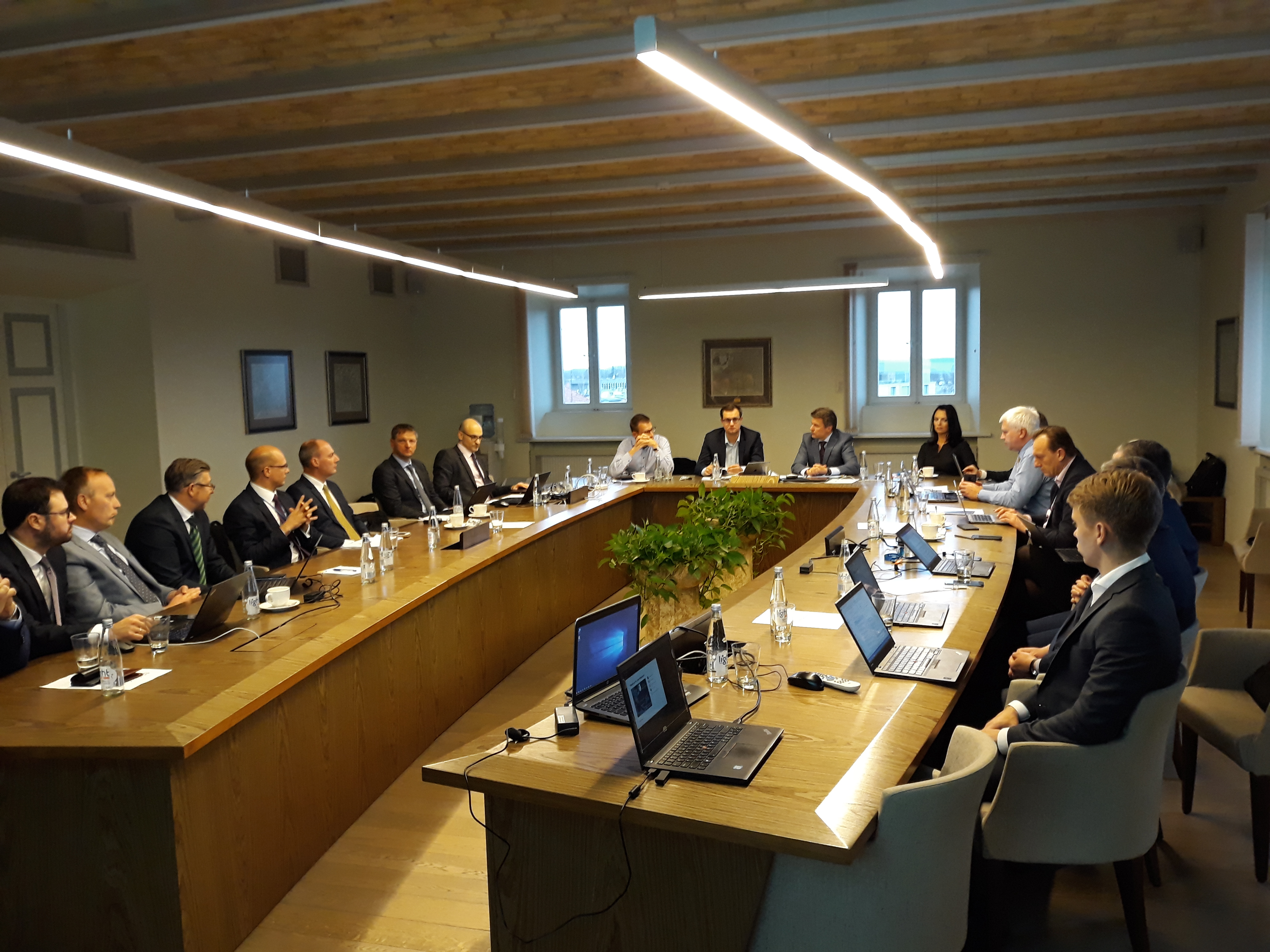 The Lithuanian Railway team, represented by the Board and senior management was interested in long-term risk management and mitigation measures currently developed by the Joint Venture as well as various operational aspects of the railway such as estimated passenger and cargo demand, capacity of the railway line.
Ignas Degutis from the Joint Venture emphasised the importance to progress with the detailed technical design of the railway line which is the necessary precondition for securing funding for the construction phase. Romas Švedas, the Chairman of the Board of the Lithuanian Railways expressed strong commitment to work together and implement the Global Rail Baltica Project.