On 15 October the Rail Baltica Task Force met in Vilnius on technical level with experts from the three Baltic states, Finland, Poland and representatives from the European Commission, INEA and the Rail Baltica Joint Venture to align on further progress of the Global Project.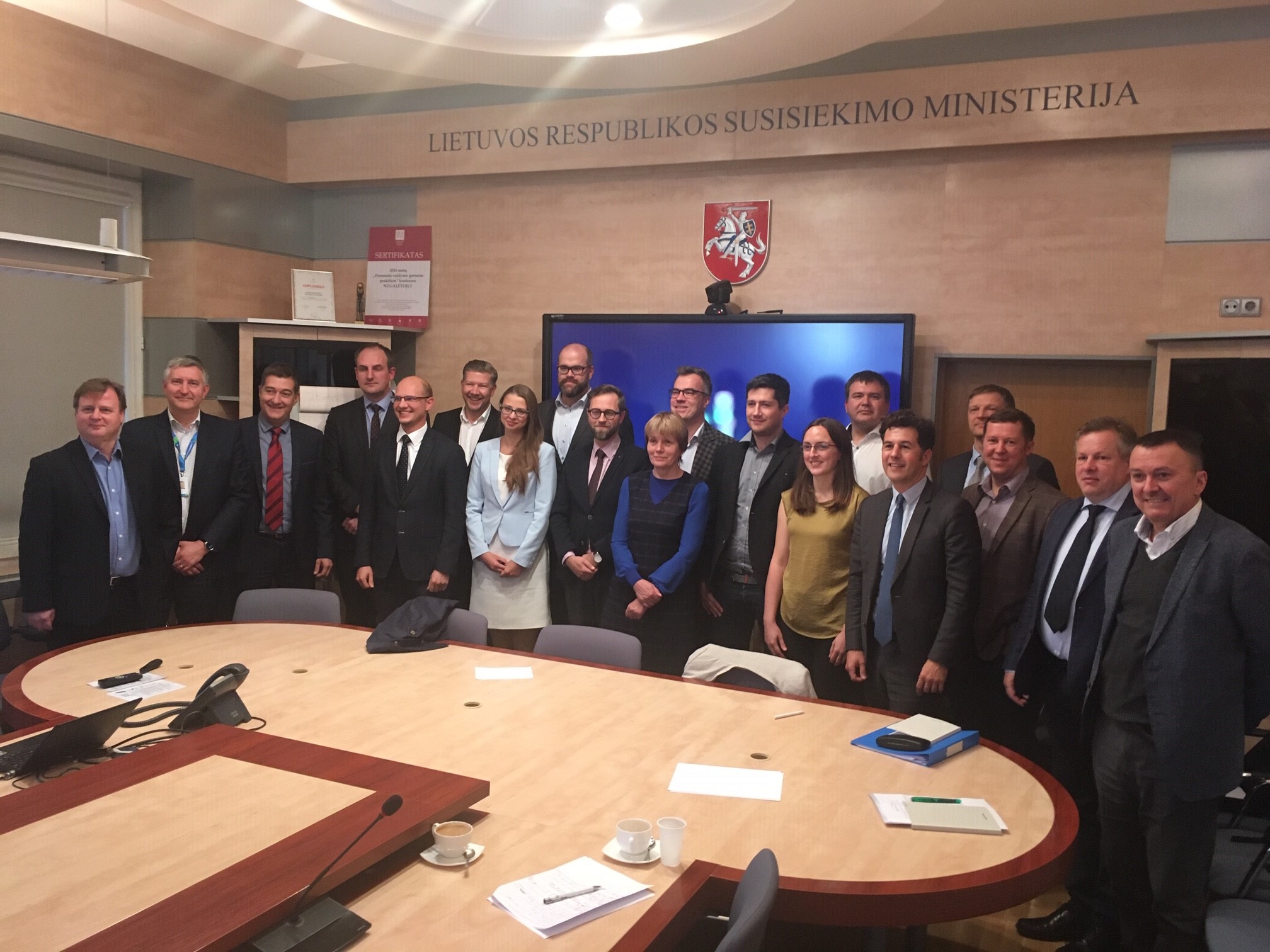 The Task Force reviewed the progress with the procurement of the Detailed Technical Design and the land acquisition process in all three states. The Polish delegation informed about the advancement with the feasibility study on the railway section from Elk in Poland to the Lithuanian border to ensure compatibility with the Rail Baltica design guidelines.
In addition, the Task Force considered the presentation about preliminary Rail Baltica operational plan, which covers capacity estimates, timetables and traffic management to reach the most optimal management of the line in all countries for passengers and freight.
Acknowledging the importance of activities under implementation in Kaunas node, the Task Force supported to commence the spatial planning procedure for the section of Rail Baltica from the Polish border to Kaunas and for Kaunas node itself and the necessity to move forward with the spatial planning of Vilnius connection.
The Next Rail Baltica Task Force meeting is planned in December 2018.