Representatives of several Estonian businesses met today with the management of RB RAIL AS, the central coordinator of the Rail Baltica project in the three Baltic States, in order to discuss the benefits of Rail Baltica and its impact on the supply chains of the Estonian companies. All parties agreed that the new railway connection will raise the competitiveness of Estonian products but it may also impact local prices favorably.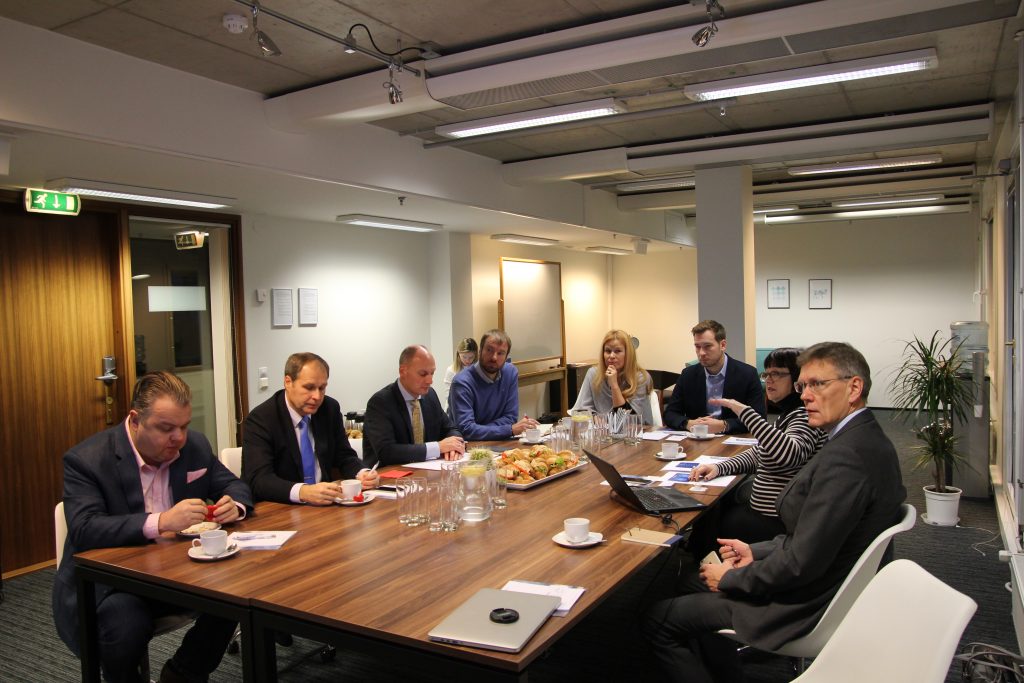 As entrepreneurs discussed the complexities of logistics in Estonia, they pointed out that in some cases the cost of transportation could make up to 50 per cent of product prices. This applies both to exported and imported goods. Companies need to make efforts today to combine different types of transportation in order to get goods moving. Rail Baltica could make logistics simpler.
"We also hope that the Rail Baltica project will be innovative and highly digitized so that the transportation management would be fully digital as well," said Valdo Kalm, CEO of Port of Tallinn.
Baiba Rubesa, CEO and Chairperson of RB RAIL AS, presented details about Rail Baltica's expected impact on the environment and explained how lower number of trucks on the roads will reduce pollution. B. Rubesa emphasized that the same fact will help to make our roads safer. "Rail Baltica cuts down the number of trucks on the roads and that will make the roads safer."
According to her, Rail Baltica is the biggest collaboration project in the European Union that requires tight cooperation between the three Baltic States. Additional scope to the project is added by Finnish and Polish connections.
In addition, she emphasized that the new connection is built for passengers and freights, therefore the meetings with business networks in the three Baltic States are necessary to understand their expectations on the new transport road.
Participants in the meeting were executive managers from Port of Tallinn, Omniva, Ericsson, ABB and Orlen Estonia.