On 11th October 2018, seminar "Rail Baltica as Innovation Platform" took place in Tallinn as part of the event series organized by Rail Baltica Business Network. The main objective of the seminar was to bring together specialists and stakeholders from different sectors to discuss future opportunities for Rail Baltica. Opening words were delivered by Kadri Simson, Estonian Minister of Economic Affairs and Infrastructure, who emphasized that Rail Baltica is an opportunity for innovation not only through developing technical and digital solutions but also by expanding business models and providing new intermodal ways of travelling.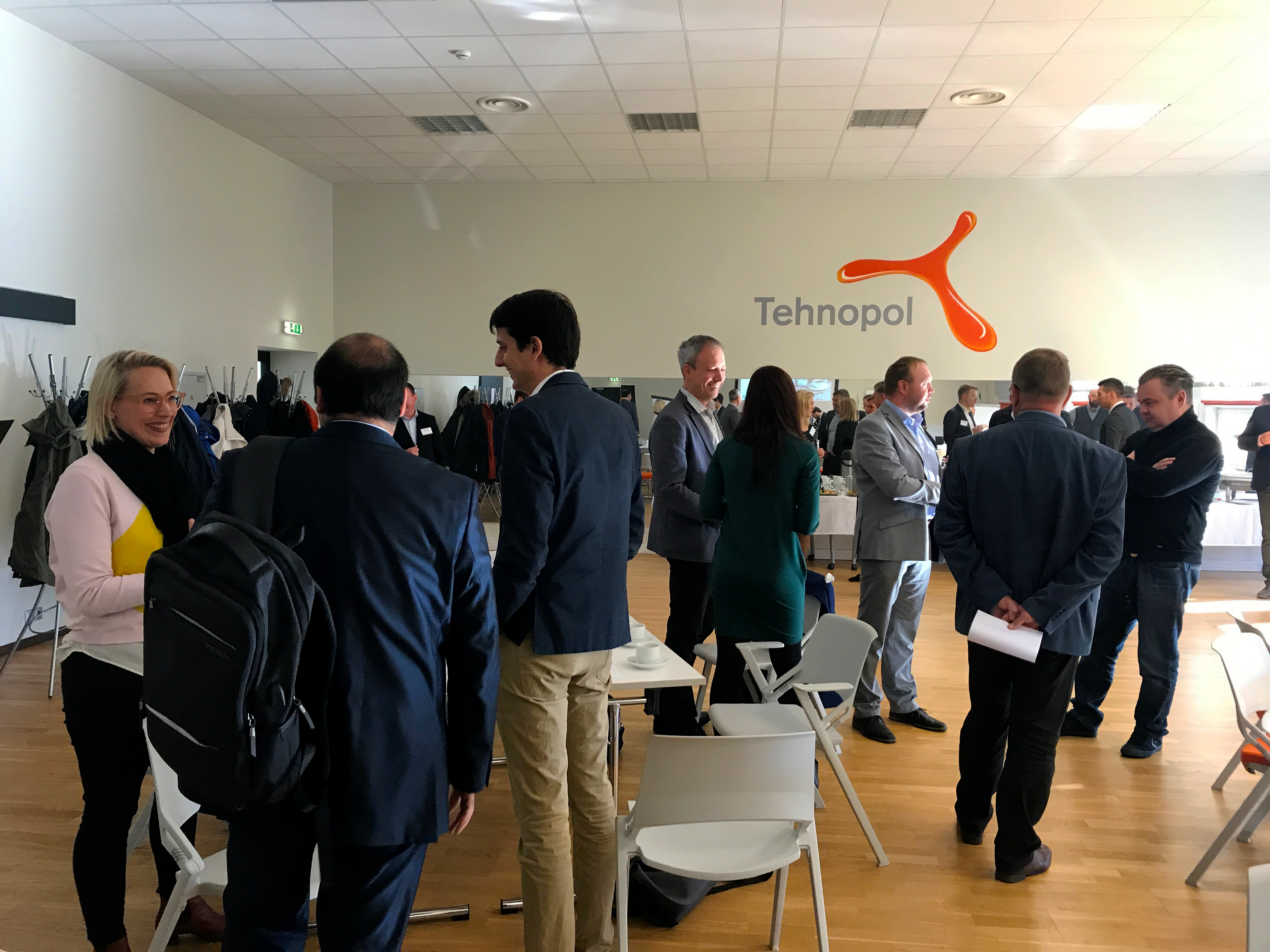 Kaspars Briškens, Business Development Manager at RB Rail AS, presented the current status of the Rail Baltica Global Project and highlighted some of the key areas, where it is necessary plan ahead. "In addition to using the latest technological achievements as baseline, the project has to leave room for further developments. As we are putting together the Rail Baltica Guidelines for Innovation and Digitalization, it is important to understand how the Global Project has to inspire not only the society today but also be significant for the generations to come," explained Briškens.
Latest trends in railway and transportation sector were presented by Kaur Piho, Railway Operations Engineer at RB Rail AS and Krista Huhtala-Jenks, Head of Ecosystem & Sustainability at MaaS Global, Finland. According to Huhtala-Jenks, the transport sector is becoming more collaborative as people are becoming more creative on how to combine their trips using various modes of travel. This helps to expand the notion of railway travel as one of the most environmentally friendly options within today's choices in mobility.
In terms of business development, Rail Baltica was discussed by Margus Nõlvak from Ülemiste City and Ansi Arumeel, Member of the Board at Omniva. As Rail Baltica has a huge impact on city planning, it is important to take into account the multiple business opportunities that emerge from travel hubs within cities. Ansi Arumeel pointed out that as e-marketing has redesigned the service for postal deliveries, the demand is rising for faster delivery of goods in general. Due to this, intermodal freight travel plays an important part providing the fastest and most reliable solutions.
The second part of the day was composed of round-table discussions focusing topics that could advance railway as a platform for innovation. "The discussion groups provided a space for new ideas to emerge as the participants from engineers to business developers were able to share their visions," explained Briškens. "Future modes of travel will be more environmentally cautious but also change the way we perceive travels and time management. As we make railway travel seamless and convenient for both passengers and freight delivery, we are able to create a new standard for a more personalized experience in terms of transport and mobility."