From December 15th, Rail Baltic Estonia OÜ, a holding company in charge of the Rail Baltica project in Estonia, will be managed by Riia Sillave.
Riia Sillave was one of the launchers of the Estonian pulp production plant AS Estonian Cell in 2004 and the Member of the Management Board until the end of 2010. In 2012, she started to work as the Chief Financial Officer of Heinzel Group, a paper and pulp production group in Austria and the parent company of Estonian Cell, and worked there until September this year.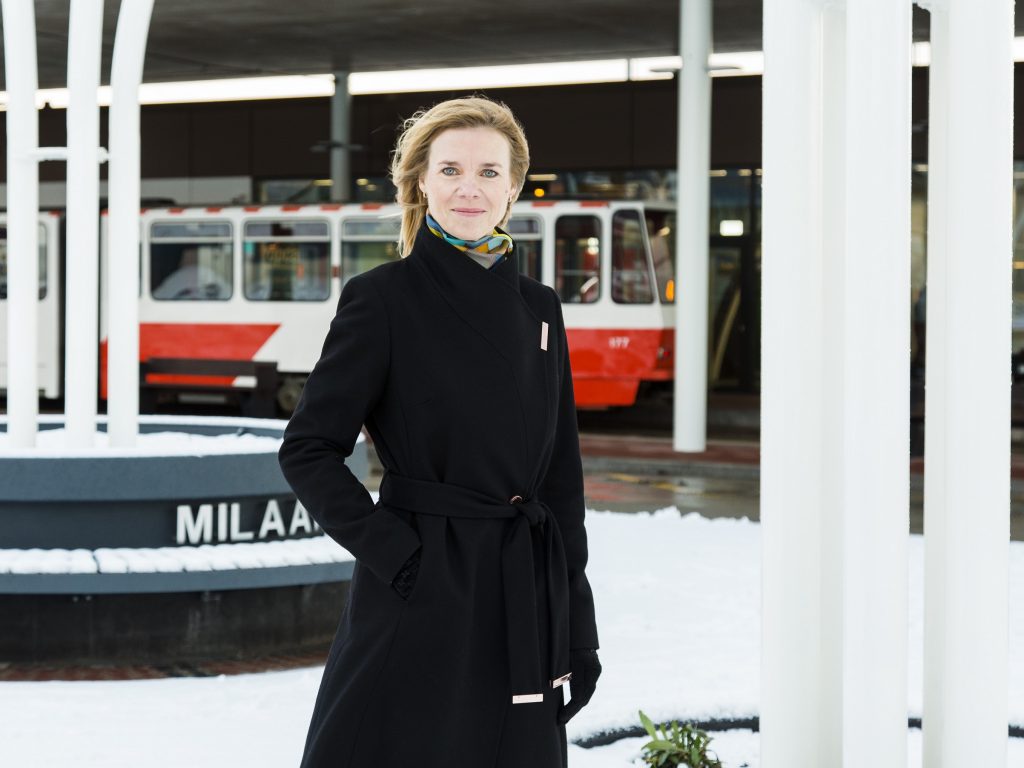 "I am happy to be back home and start managing such an important process as the creation of a rail link with Europe," says Sillave. "The construction of Rail Baltica has been decided and ratified by the three Baltic States, and my job is to implement the project."
According to Sillave, the direction of freight traffic from road to rail will, in addition to the positive environmental aspect, open up new opportunities for the Estonian and European industries. "The passengers will also discover the ease and convenience of travelling by train on longer tracks, as is common in Central Europe," explains Sillave. "The tram connection to Tallinn Airport, which was completed and financed in the framework of Rail Baltica, is the first tangible excellent result that makes travelling more convenient for everyone already today."
"I thank Indrek Orav, who has managed Rail Baltic Estonia OÜ since 2014 and under whose leadership we have reached the end of the first phase of the project, the planning phase, and will be able to move to the next phase, the Rail Baltic design and construction phase. There is a very exciting and busy time waiting for us. It is positive that Riga Sillave will bring in both international background and project development experience, and I wish her success," said the Minister of Economic Affairs and Infrastructure Kadri Simson.
The international agreement on the Rail Baltica project defining the general technical parameters, route and deadline for the construction of Rail Baltica was ratified by the Riigikogu in June 2017. In the same year, a cost-benefit analysis of Rail Baltica was carried out, which revealed that the socio-economic benefits of the project reach 16 billion euros. In 2017, an environmental impact assessment was also successfully completed, which found, among other things, that the railway had a very positive impact on the climate.
Currently, the determination of location of a passenger car loading station and the technical analyses are ongoing. The study of the technological and spatial needs of the Muuga Terminal is currently in its final phase. In 2018, procurements for the design works of Ülemiste and Pärnu passenger terminals will be announced. In addition, at the beginning of 2018, Estonia will take over the presidency of the Supervisory Board of AS RB Rail, a joint venture located Latvia.