Representatives of RB RAIL AS, the central coordinator of the Rail Baltica project in the three Baltic States, met with the Lithuanian business community in order to hear their expectations and discuss the benefits of Rail Baltica. Executives form Girteka, Balti Logistika and Lithuanian Industrialists Confederation attended the meeting.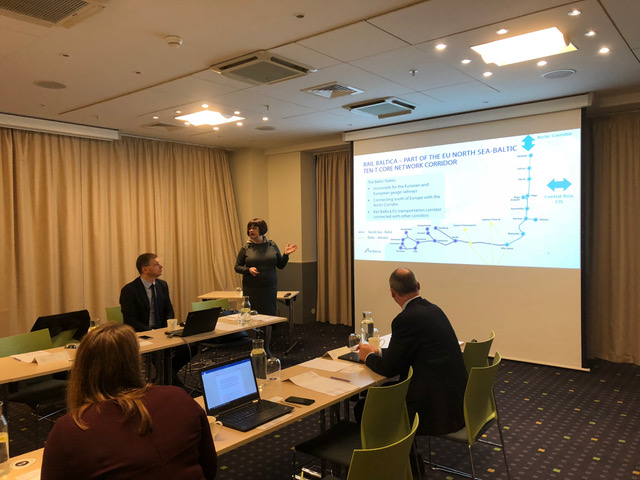 "It is very important for us that the business understands the project not only from their own perspective but gets its importance to the whole region right. We want to understand their expectations and needs to make this project a successful catalyst for the Baltic economies," said Baiba Anda Rubesa, CEO and Chairperson of the Management Board.
According to her, Lithuania will have the largest benefit in terms of freight moved. The new railway line will also allow businesses to reduce carbon emissions and provide a service that is not affected by weather or traffic conditions. Also, it will change the whole dynamics of the Baltic economies by drastically decreasing travel time between the three capitals.
Meanwhile representatives of Lithuanian transportation and logistics sector admitted that they are already experimenting with use of intermodal means of freight transfer. It allows them to reduce carbon emissions, which now is a requirement of all the major international corporations, as well as mitigates the risk of the shortage of truck drivers. For example, if a trailer makes a 1000-kilometer journey by rail, the amount of trucks needed can be reduced by half. When Rail Baltica is finished, they expect to use such practice in the Baltics as well.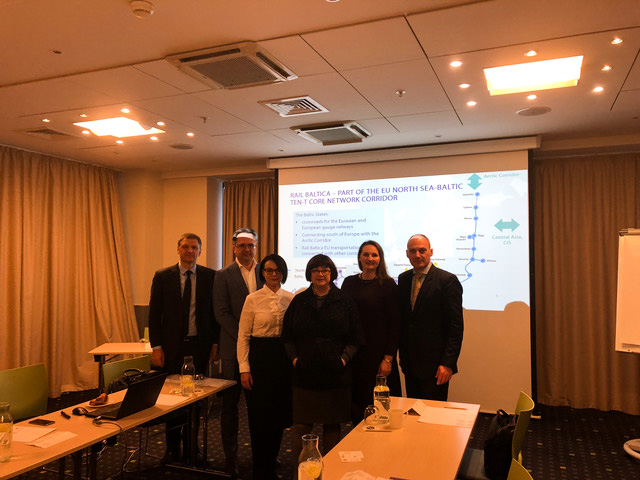 "Nowadays, competitiveness is shaped by many different factors including environmental responsibility and green thinking. In our business we are working on the options to reduce CO2 emissions and our environmental footprint, thus shifting cargos to rail is not only a natural part of doing business, but also expectations by our customers," said Larisa Senkevičienė, Project manager of Intermodal transport for Girteka.
Gražina Tarvydienė, Head of Lithuanian Industrialists Confederation's Department of Energy, Infrastructure and Environment added that their members are interested in Rail Baltica and are very eager to be a part of its development.
"We value that the developers of Rail Baltica are engaging in an active and open dialogue with the business community. Project's success depends on its public support, how directly the local business is involved in providing goods and services throughout every stage of Rail Baltica's development as well as how quick they are to make use of the business expansion opportunities provided by a fast conventional railway line once it is completed," said Ms. Tarvydienė.