On 21 May, Rail Baltica Business Club, established during the Global Forum 2019 in Vilnius, welcomed the key business and institutional stakeholders to a high-level discussion "Rail Baltica infrastructure management: local and international business perspective".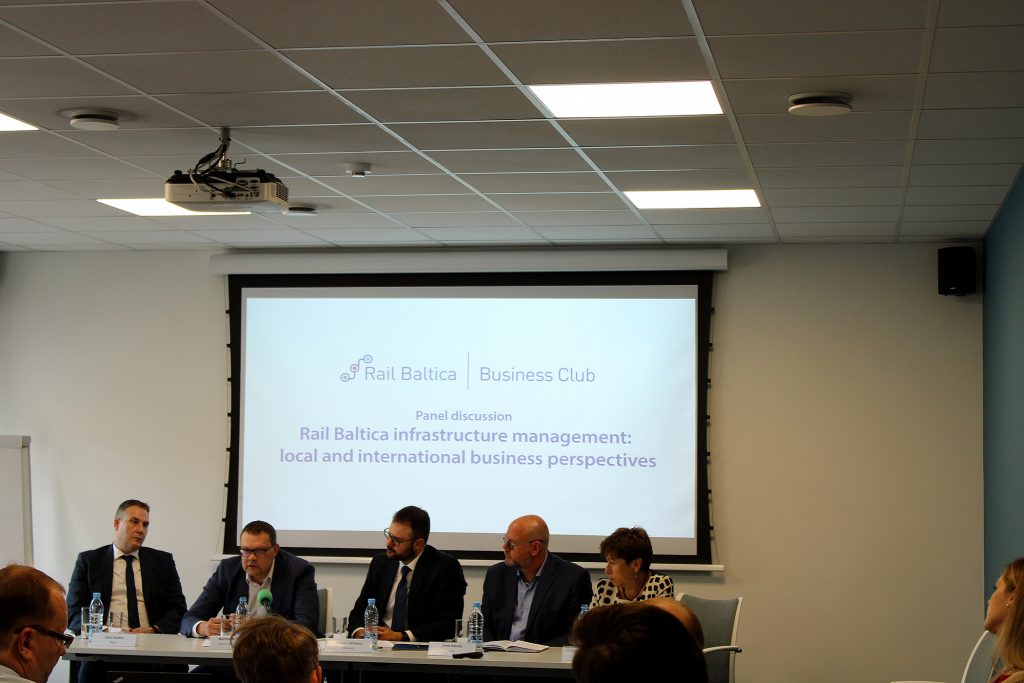 An efficient long-term infrastructure management model is critical for Rail Baltica to deliver its business case, financial sustainability and socio-economic benefits to the business communities and the wider public in the Baltic region and beyond. The Rail Baltica joint venture, RB Rail AS, commissioned an independent study – carried out by Atkins, one of world's most respected engineering and infrastructure consultancies – on the Rail Baltica future infrastructure management to serve as a credible source of information and a tool to promote a diligent and substantiated political decision-making process on Rail Baltica infrastructure management. In line with the European Commission Implementing Decision on Rail Baltica, the Baltic governmental negotiations on this issue have started, with results expected in the summer of this year.  
The future business customers of Rail Baltica have expressed a lively interest in the subject of infrastructure management. The participants of the discussion endorsed the infrastructure management model proposed by Atkins, which recommends a single entity to manage the key functions of a cross-border infrastructure manager, strongly committed to promoting equal access and a well-functioning railway market by tackling conflicts of interest, distortions of competition and access barriers to infrastructure.
Watch this discussion to see how logistics and foreign investment communities in Latvia define the key elements of a successful infrastructure management model for Rail Baltica:
Rail Baltica Infrastructure Management Study available here.
Participants of the discussion
Moderator:
Kaspars Briškens, Head of Business Development, RB Rail AS 
Experts:
Arnis Kākulis, Transport Group Lead, Foreign Investors Council in Latvia; 
Normunds Krūmiņš, Chairman of the Board, Latvian Logistics Association; 
Dr. Inna Šteinbuka, Professor of European Studies, University of Latvia;  
Chris Docker, Director of Strategy & International Development, ATKINS, UK