On 10 January 2019, the Supervisory Board of RB Rail AS elected Karolis Sankovski as its Chairperson and Riia Sillave and Edvīns Bērziņš as Vice-Chairpersons. According to the Shareholders' Agreement and the Statutes the Supervisory Board, the Chairperson and two Vice-Chairpersons are elected on an annual rotation basis.
The Shareholder Agreement also stipulates that the Supervisory Board each year is chaired by a representative of a different member state of the joint venture on a rotating basis. In 2019 the country holding the presidency is Lithuania.
"2018 was a significant year for the implementation of Rail Baltica Global Project, during which the project teams in all three countries have achieved a number of important milestones, most noticeable ones being the launch of first detailed technical design tenders and securing a third Connected Europe Facility (CEF) grant agreement," notes the Chairperson of the Supervisory Board of RB Rail AS, Karolis Sankovski. "I am looking forward to continue the positive momentum and successful cooperation that will soon be led by a new CEO. It is important to keep building on project's maturity in the coming year to be well prepared for the coming CEF calls which will present new financing opportunities."
The Supervisory Board is comprised of six members – two members nominated by each shareholder for the period of three years. The members from Estonia are Anti Moppel, Ministerial Counsellor for Transport and Logistics at the Ministry of Economic Affairs and Communications of Estonia and Riia Sillave, CEO for Rail Baltic Estonia. From Latvia – Edvīns Bērziņš, Chairman of the Board at SJSC Latvijas Dzelzceļš and Vineta Rudzīte, Deputy Legal Director on administrative issues at SJSC Latvijas Dzelzceļš. From Lithuania – Karolis Sankovski, Chief Executive Officer of Rail Baltica Statyba and Director of Railway Infrastructure Directorate at AB Lietuvos Geležinkeliai and Romas Švedas, Chairman of the Board at AB Lietuvos Geležinkeliai.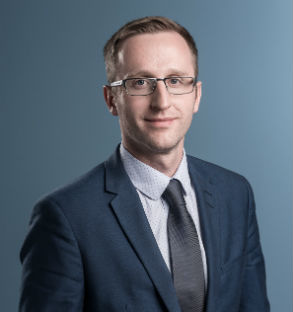 Karolis Sankovski background
Before assuming his role at Lietuvos Geležinkeliai, Karolis Sankovski served on the executive board of Litgrid AB, the Lithuanian electricity transmission system operator (TSO), and headed its strategic infrastructure department. Within this capacity, he was responsible for the implementation of power transmission interconnections between Lithuania and Poland (LitPol Link), and Lithuania and Sweden (NordBalt), projects of strategic importance.
Before that, Karolis Sankovski has occupied other positions in the Lithuania TSO group companies, as Head of Environmental Division (LitPol Link Sp. z o.o.) and Lawyer (Lietuvos Energija AB).
Sankovski has a B.A. in Law from Mykolas Romeris University in Vilnius, Lithuania, and an M.A. in Law from Aix-Marseille 3 University in Provence, France.