On 5 September 2018, Ignas Degutis, CFO and the Member of the Management Board of RB Rail AS, took part in the Economic Forum in Krynica and a panel discussion devoted to the future of transport. Degutis pointed out that the development of the transport industry globally is shifting towards favoring the railway since it is significantly safer, greener, and cost efficient compared to other forms of transportation.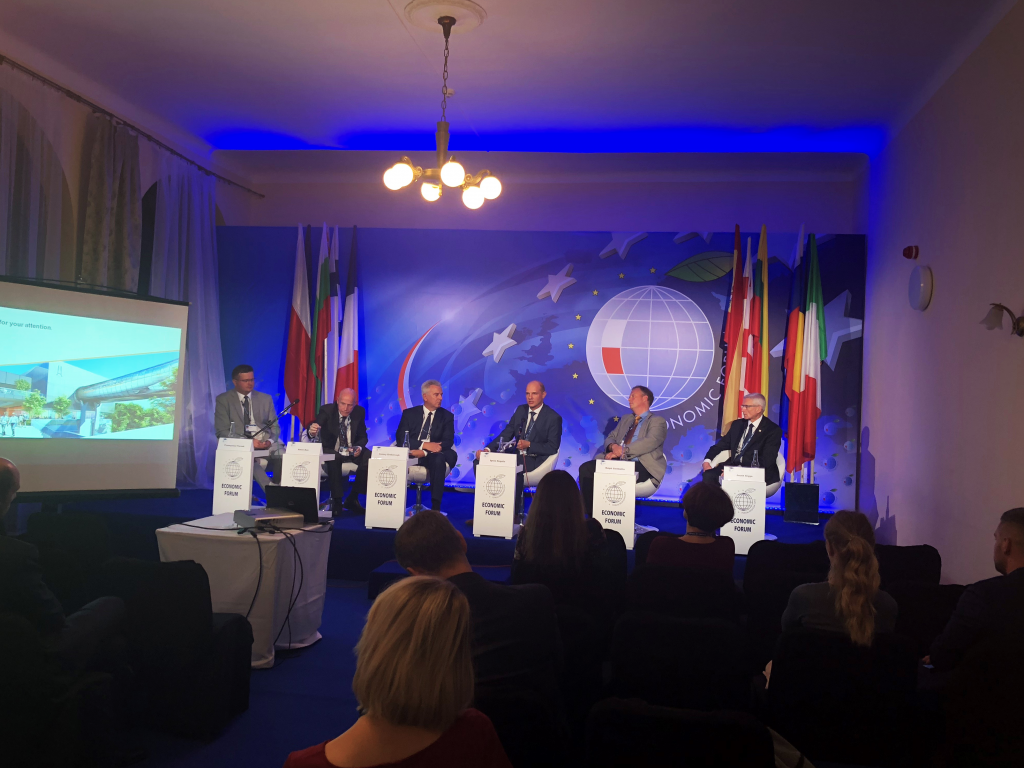 Degutis emphasized that by shifting the long-distance freight to Rail Baltica, it will relieve the congestion on Via Baltica, improve its traffic safety and reduce pollution. He noted that freight owners and logistics providers are increasingly demanding integrated, multimodal and digitally-traceable whole-chain solutions. Therefore, we must think in terms of efficient future intermodal supply chains where high-capacity long-haul freight travels by rail, while road transport ensures seamless first and last mile distribution on shorter distances than today.
Talking about the hyperloop, a new and innovative form of ground transport, he noted that it has a long way to go to achieve the same efficiency in terms of capacity, costs and safety compared to the traditional railway transportation. In addition, Degutis stressed the significance of safety and the need for meticulous testing so that people would gain more trust in hyperloop passengers travel.
When reflecting on global impact of Rail Baltica, Degutis talked about the future economic opportunities for freight and passengers for Poland and noted that with relevant upgrades of the railway infrastructure Poland can expect a better integration in North Eastern Europe. In addition, Rail Baltica will have a crucial role in fulfilling the commitment of the Polish Government to reach within two hours from any point in Poland the Warsaw airport, which is currently under construction.