On 8 November 2017, RB RAIL AS representatives – Baiba Rubesa, CEO and Chairperson of the Management Board and Aivar Jaeski, Country Manager (Estonia and Finland) – met with Anne Berner, Minister of Transport and Communications of Finland, Ossi Savolainen, Regional Mayor of Helsinki-Uusimaa Regional Council and Finnish business representatives to introduce Rail Baltica opportunities and benefits. The meetings with politicians and business community showed a keen interest from Finnish parties to assume an active role in Rail Baltica project.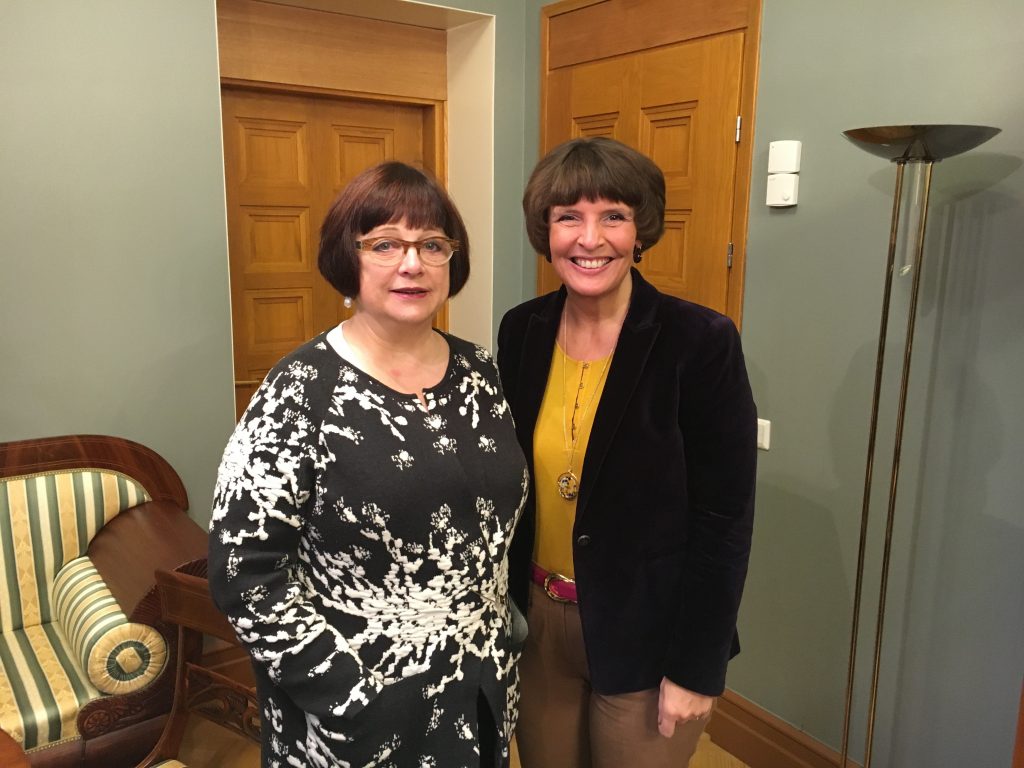 During the meeting with Anne Berner, Baiba Rubesa accentuated the strategic role of Finland in both the implementation and operational phases of the project. They debated on the Finnish businesses interest in Rail Baltica. Baiba Rubesa explained that it is crucial to learn at this early stage, in the design phase of the project, what the Finnish business community's logistical expectations from Rail Baltica are to construct an infrastructure, which will most accurately respond to the interests of future customers. Anne Berner affirmed that Rail Baltica will provide good opportunity for Finnish entrepreneurs to transfer their cargo. Related projects – the Arctic Rail and the Finest Link – were also discussed.
In addition, Baiba Rubesa kindly asked the Minister to advocate for Finnish support for Rail Baltica financing in the EU post-2020 multiannual financial framework negotiations.
Later that day, Baiba Rubesa and Aivar Jaeski also met with Helsinki-Uusimaa Regional Mayor, Ossi Savolainen to discuss the developments on the FinEst Link project and future cooperation to mutually benefit from Rail Baltica implementation.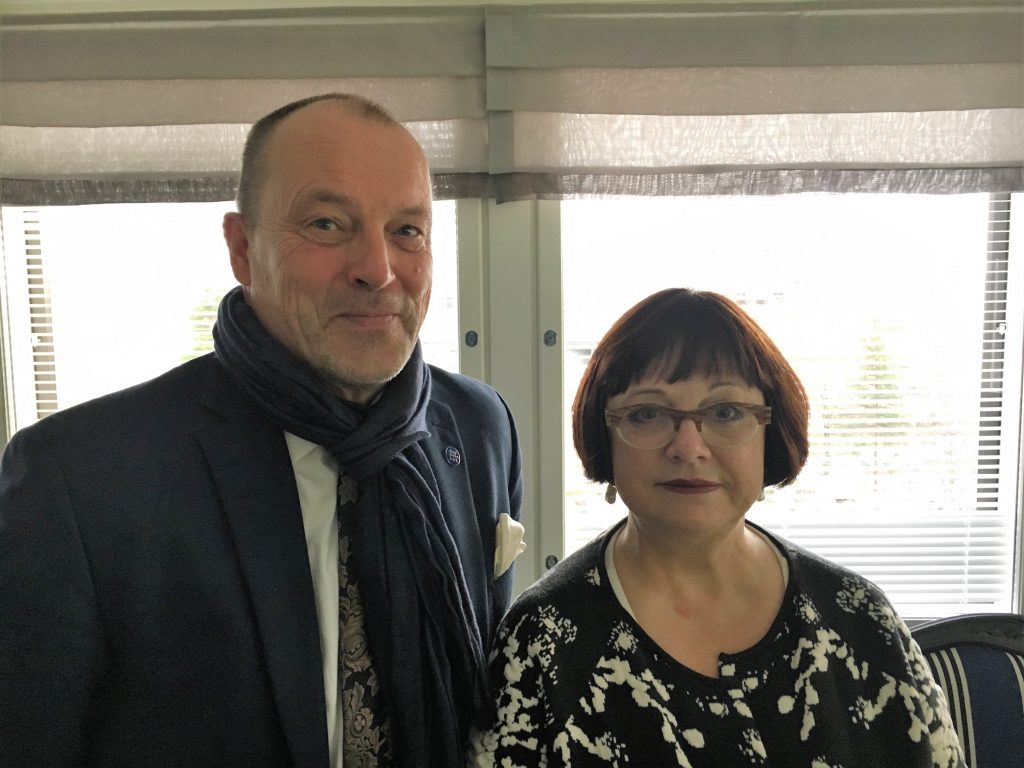 "We love Rail Baltica! It is important for Finland to be better connected to Europe!" said Ossi Savolainen.
During the visit Baiba Rubesa addressed the Finnish business community and outlined the opportunities offered in the process of creating an economic corridor in the North-East region. She presented the Rail Baltica development and explained its benefits compared to sea and road freight transportation. "Rail Baltica is a true winner as the most sustainable freight transportation mode – it has the best performance in road safety, reduced noise pollution, it permits decongestion, wildlife protection, lower carbon footprint. It also has a full advantage regarding economies of scale for freight consolidation and partly with reliability and punctuality," added Rubesa.
Participants in the Finnish business community meeting emphasized that Rail Baltica will create remarkable social economic benefits and opportunities to the whole region.
Representatives from Finnish business community included Kyösti Orra (YTL), Pekka Meronen (Port of Helsinki), Kari Ruohonen (FinEst Link), Hakan Fagerström (Tallink Silja OY), Matti Kiiskinen (SKOL and Technology Industries of Finland).
RB RAIL AS representatives also encouraged Finnish companies to participate in Rail Baltica procurements and to join the Industry Suppliers' Day during the Rail Baltica Global Forum in April 2018.