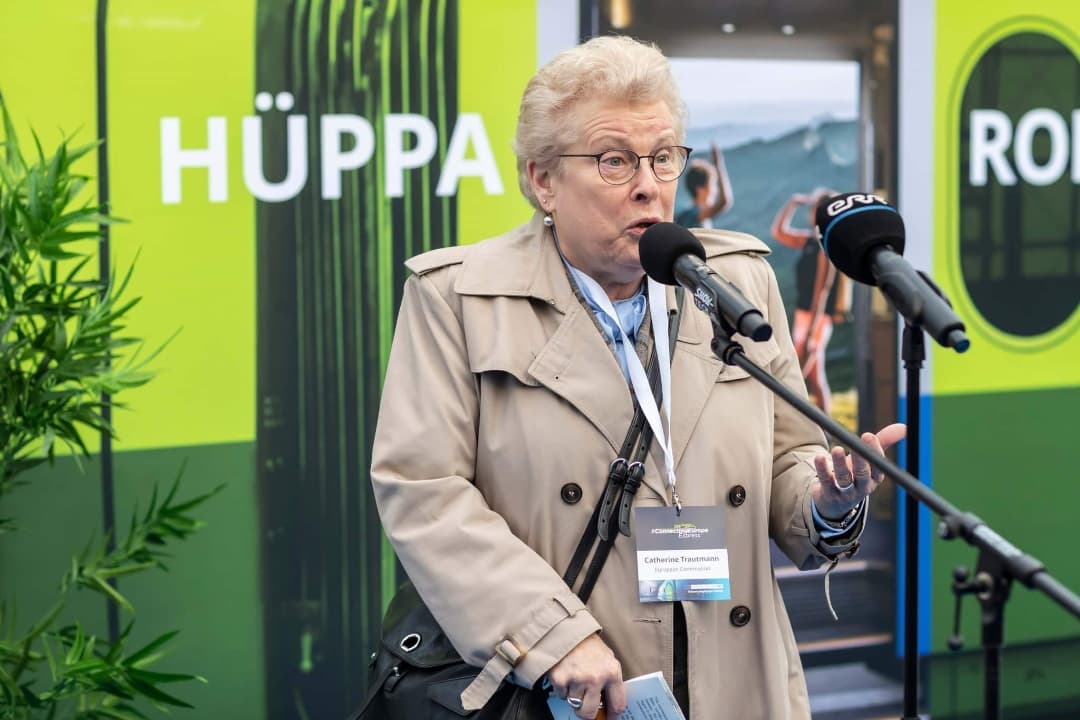 From 12 until 16 September 2022 Mme Catherine Trautmann, the European Coordinator of the North-Sea Baltic TEN-T Corridor, will be on a working visit to Finland and after that – the Baltic States, dedicated to Rail Baltica. The purpose of this visit is to meet with the partners and stakeholders of Rail Baltica global project to discuss the project progress as well as to show commitment, emphasizing the ever-increasing role of Rail Baltica in the new geopolitical situation and the obligation to accelerate the project's implementation, among other topics.
On 13 September during her stay in Estonia, dedicated meeting with the recently appointed Minister of Economic Affairs and Infrastructure in Estonia Riina Sikkut and management team of Rail Baltic Estonia, the project's national implementing body, will take place, followed by several visits to Muuga Harbour and Assaku, where Rail Baltica viaducts are being constructed.
On September 14, the European Coordinator will meet with Prime Minister of Latvia Krišjānis Kariņš, members of the national parliament, Saeima, Minister of Transport Tālis Linkaits as well as the representatives from the Ministry of Finance. During the visit, Mme Trautmann will also meet with the management of VAS "Latvijas dzelzceļš" and later with the Supervisory Board and Management Board members of the Rail Baltica joint venture RB Rail AS . The visit in Latvia will conclude with a guided tour to the Riga Central station's construction site and meeting with Eiropas Dzelzceļa līnijas, the project's national implementing body in Latvia.
On 15 September Mme Trautmann will continue the visit in Lithuanian by meeting with RB Rail AS Lithuanian branch and LTG Infra offices in Vilnius, meet with advisers to the President for the transport issues and members of LTG Group. On the last day of the visit, on 16 September, meeting at the Ministry of the Finance in Lithuania will take place and will be completed with a bilateral meeting with the RB Rail AS Supervisory Board's Chairman Romas Švedas.
"Before the Covid-19 pandemics such visits were a regular work format allowing to address questions of both strategic long-term and operational significance. We are therefore particularly happy and looking forward to welcome Mme Trautmann to engage into various meeting formats and project stakeholders," said Agnis Driksna, Chairperson of the Management Board and CEO at RB Rail AS.
For the media:
On 14 September from 4:15 to 4:45 p.m. during the visit at the Rail Baltica joint venture and central project coordinator RB Rail AS (Satekles street 2B, Riga, LV-1050) it is planned to give statements and interviews to the media. Media representatives are invited to apply by the end of 12 September at [email protected].