This week the joint venture of the Rail Baltica project RB Rail AS announced the winner in the tender "Design and design supervision services for the construction of the new line on the section Vangaži–Salaspils–Misa". The offer from the association of Egis Rail S.A., DB Engineering & Consulting GmbH and Olimps Ltd was chosen as the most economically advantageous amounting to EUR 12 024 529. The contract with the winner will be signed after completion of all necessary procedures.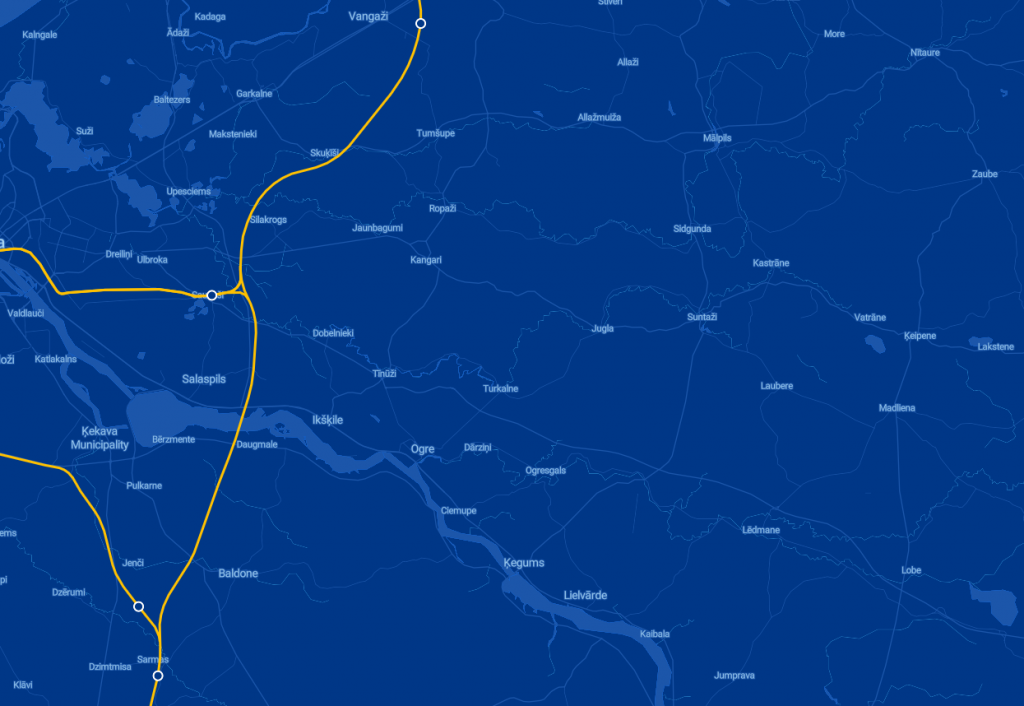 According to the preliminary design, this section is planned to be 67 km long and will include 33 viaducts and overpasses as well as a connection to the Rail Baltica Intermodal Logistics centre in Salaspils and infrastructure maintenance facility in Vangaži. Among other significant structures are 11 bridges, especially the ~1.3 km long bridge across the river Daugava.
The scope of this procurement includes site investigations, preparation of the master design as well as development of the value engineering studies and detailed technical design for construction of the railway track substructure, superstructure and related civil structures. The contract execution time is 24 months for design services and 60 months for design supervision services during construction phase.
Egis Group S.A. (France) has expertise in conventional high-speed railway lines, regional and commuter systems, multi-modal hubs as well as freight rail, stations, platforms, rail and road sites. DB Engineering & Consulting GmbH (Germany) offers services in the fields of rail and transport infrastructure, mobility, transport and operations planning – a comprehensive range of services for long-distance, high-speed, regional and local transport systems. Olimps Ltd (Latvia) specialises in engineering, design and specification development as well as coordination of all level design documentation.
In Latvia, this is already the second main line design procurement where the procurement procedures are in their final stage. On 10 May a winner was announced in the tender "Design and design supervision services for the construction of the main line section through Riga". The winning proposal amounting to 12 989 200 EUR was submitted by a group of two Spanish companies consisting of IDOM Consulting, Engineering, Architecture and Ingeniería y Economía del Transporte (INECO).Additionally, in June two more design tenders will be launched for Latvia in the sections towards the Latvia/Estonia and Latvia/Lithuania border.
For Estonia, the detailed technical design procurement procedures are underway for the entire line from the Latvian/Estonian border to Tallinn and first design contract was signed in March. As for Lithuania, two sections out of four, spanning from Kaunas to the Lithuanian/Latvian border are being procured. In April, the first design contract was signed for a section from Kaunas to Ramygala.